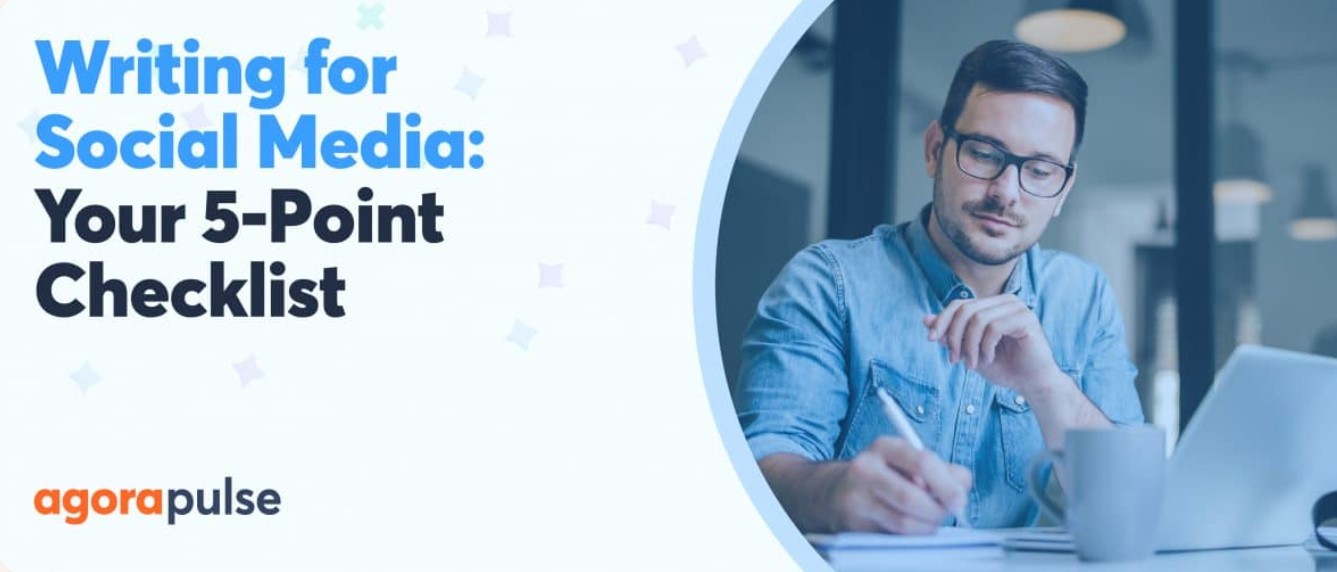 In The Media
Writing for Social Media: Your 5-Point Checklist
Article published at Agorapulse and authored by Charli.
Your social media strategy may include brand awareness, lead generation, or customer retention. Those factors are all achieved through one thing: excellent social media writing skills.
Social media content writing includes short tweets, Instagram captions, and long-form LinkedIn posts and articles. It also includes responses, retweets, comments, and sometimes even TikTok and YouTube Short scripts.
In a nutshell, social media writing is your brand speaking on social media. So, writing for social media a critical role that directly impacts brand awareness, perception, and ultimately ROI.
In this article, I'm walking you through my five-point social media writing checklist.