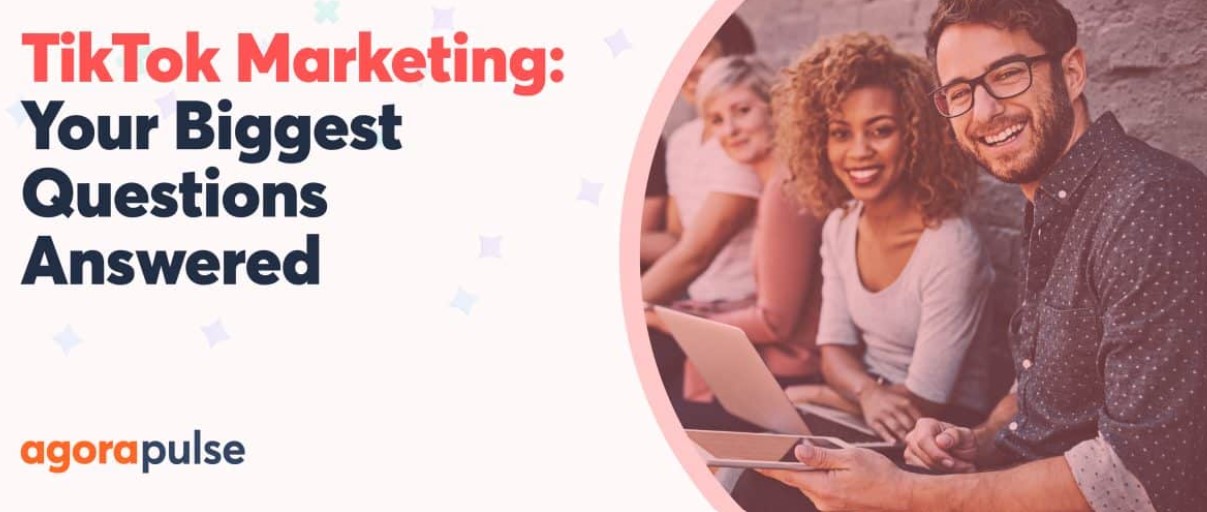 In The Media
TikTok Marketing: Your Biggest Questions Answered!
This article was written by Charli and published at leading social media news site Agorapulse:
Not feeling comfortable with TikTok just yet? Need to figure a few things about TikTok? Here's a deeper look at TikTok marketing and some answers to your most pressing TikTok questions.
get a lot of questions about social media marketing—especially TikTok. In this article, I'm answering your top TikTok marketing questions and looking at the brands who are killing it on this fun video platform!
1. Why Is TikTok So Successful?
About 10 years ago, we would all agree that Facebook is the most popular social media platform, and it seemed unlikely to change. But it has changed. TikTok is keeping Facebook shareholders up at night—and for good reason!
TikTok's engagement keeps on crushing its competitors–it's currently at 26 hours per month with Facebook at 16.5 hours! The TikTok app has now been downloaded over 2.6 billion times and has over 1 billion active monthly users.
There are several reasons for that so here's my take on why TikTok is so successful:
The content is positive. I love the upbeat challenges, silly videos, pranks, and dances on the channel. Contrasting sharply to #ToxicTwitter and #Fakebook (popular terms for the other channels), TikTok seems much lighter and less confrontational.
The younger audience is expanding. TikTok started as a Gen Z platform, but it's now popular with millennials and Gen X. In contrast, Facebook is attracting more baby boomers and is becoming an "older platform." Do teenagers want to be on the same social media platform as grandparents sharing election posts? Possibly not.
It has amazing creative tools. TikTok forged its reputation as a platform for creative people. It did this by providing built-in recording and editing capabilities that make it easy for content creators to quickly record, edit, and post video content on the platform. Add to this tons of fun effects, filters, trending sounds and greenscreens, and the platform is winning.