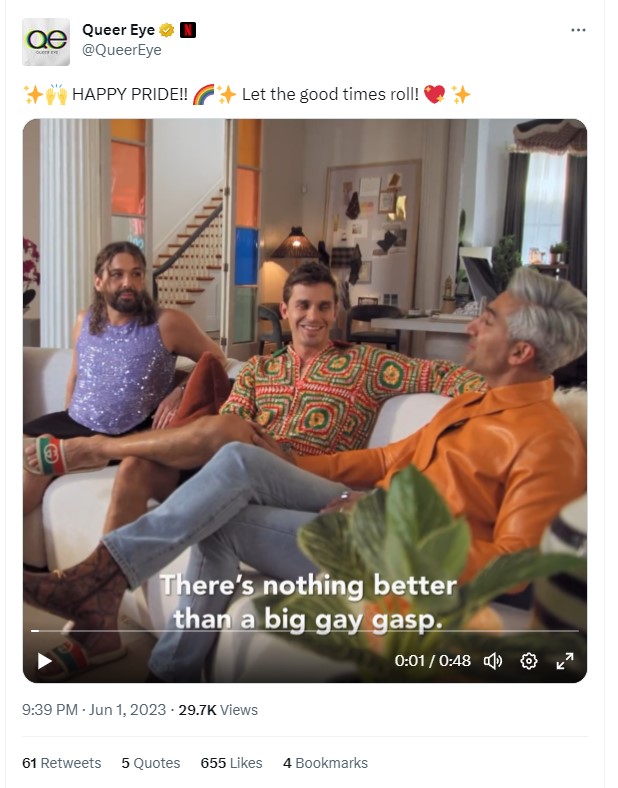 Want to ugly cry and restore your faith in humanity? Then don't miss the hit reality TV show, "Queer Eye," which streamed in Netflix's Top 10 post-launch. First aired in February 2018, the show has won three Emmy Awards and is available in over 100 countries. The new series remains heart-warming, engaging and fabulous in every way with The Fab Five – Jonathan Van Ness, Antoni Porowski, Karamo Brown, Tan France and Bobby Berk – travelling to New Orleans to guide seven heroes who deeply struggle with their own internal conflicts and self-love. Awwww.
The show attempts to change the course of people's lives for the better, offering life coaching in five specific areas: grooming, style, cooking, home care and mental health. Of course, The Fab Five each bring their own expertise to the table. But just how popular is this 'more than a makeover' show and who are the guys behind it? Let's delve into the Queer Eye marketing empire.
A Celebration of Inclusivity
Before we jump straight into the successes and net worth of Queer Eye's much-loved hosts, let's first talk about the significance of the show itself. Featuring five openly gay presenters, Queer Eye is a show of love and acceptance, celebrating queerness in a way that is rarely available in mainstream media. As well as supporting gay rights and being the perfect Netflix release for Pride Month, the show is all about inclusivity with the Queer Eye Twitter channel showing ways to support those with disabilities too.
Confession – I binge watched the latest season in an entire day with a tub of ice cream and a box of cookies. And I'm not sorry!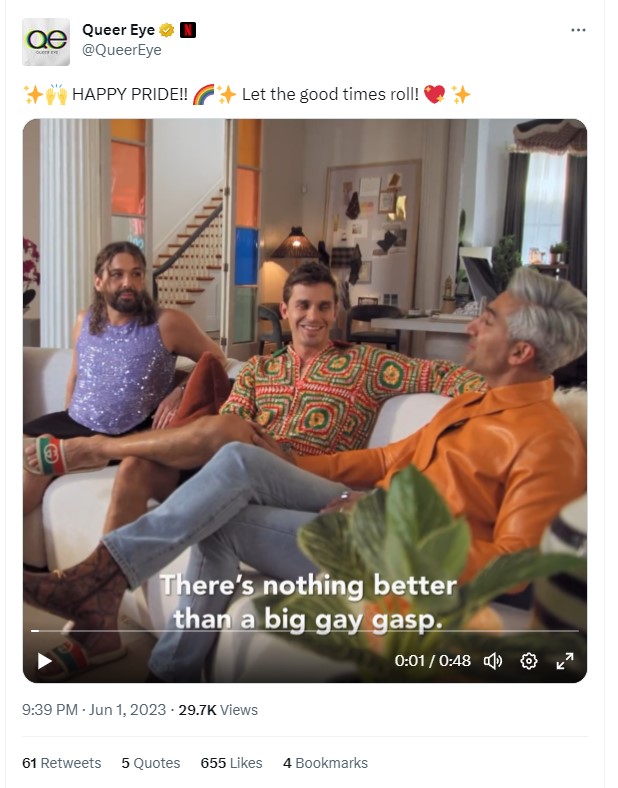 A Show of Acceptance and Representation
The show itself delves into the details of a diverse group of people. It challenges norms, breaks through boundaries and gives people the chance to tell their own story in their own words. Episode Six of the new series, for instance, features Mary Henderson-Uloho, who still had her dreadlocks from the 12-years she spent in prison. While her hair served as a type of protection inside, shedding her locks symbolised freedom and personal development. Significantly, Uloho represents a large group of people who often lose themselves totally and feel very lost after their release from prison. Her mentality was completely altered by the Queer Eye experience, with the show beautifully combining scenes of emotional growth with the light-hearted playfulness we've come to know and love. This tweet of Mary Uloho's story alone received over 34,000 views.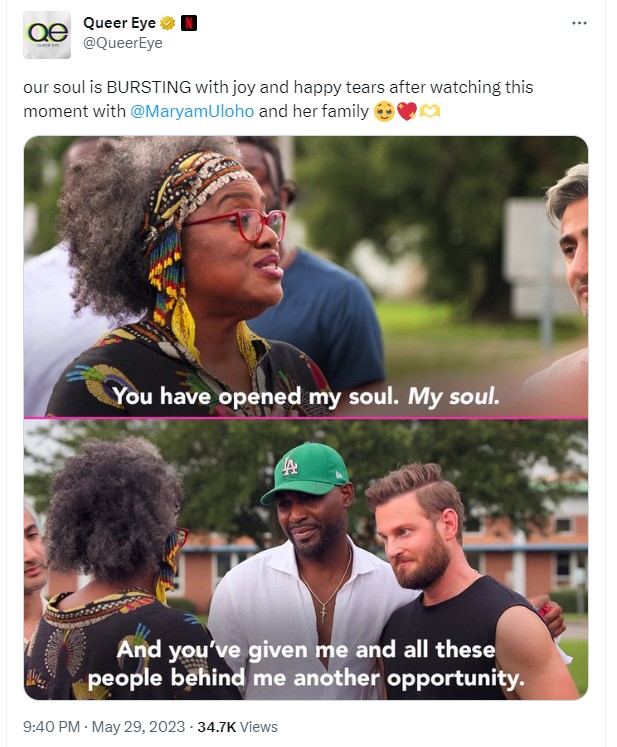 As online bullying and trolling continuously tries to bring people down, Queer Eye is one of the good guys, fighting for acceptance and showing others they're not alone.
A Story of Human Connection
Queer Eye's Bobby Berk also explains that while people have their distances, especially when it comes to politics, Queer Eye focuses on human connection. He states. "I think one of the biggest reasons and why people have been drawn to it is because both here in the UK and in the States – and I'm sure other countries as well – politically we're all very divided," he says. "There's Brexit and there's no Brexit, there's Trump and there's no Trump.!"
Berk continues: "To see five LGBTQ people go into very conservative, very religious homes and still be able to talk with each other and be friends with each other, and literally there's still people we talk to on a weekly basis till today, I think that's why people resonate with it. Like oh, the world isn't just about politics, even though it feels like it is right now. It's about connections between people, and it doesn't matter what side of the aisle you are on, you can still have that connection and love each other."
The Fab Five – Marketing Money and Motivation
So now we know what the show's all about and why it's so popular, let's check out The Fab Five themselves. They're Queer Eye stars, obvs, but when they're not changing people's lives, they're pursuing their very own adventures.
#1 Tan France – Queer Eye Fashion Expert – Net Worth £4.4 Million
Having visited his grandfather's denim factory at just seven-years-old, Tan fell in love with fashion, becoming one of the world's most popular fashion designers. Having worked for Zara, Selfridges and Chanel in a bid to know the industry inside out, he struck out on his own as a fashion designer, starting the fashion lines Kingdom & State and Rachel Parcel Inc. He was successful enough to sell his empire and retire comfortably at 33, freeing up time to work on Queer Eye.
Tan made history by becoming the first openly LGBTQ South Asian man on television and is also well-known for co-hosting the fun and fast-paced 2020 Netflix fashion design competition series, Next in Fashion, alongside Alexa Chung. Today he has a whopping four million Instagram followers and has recently welcomed his second child with husband, Rob France.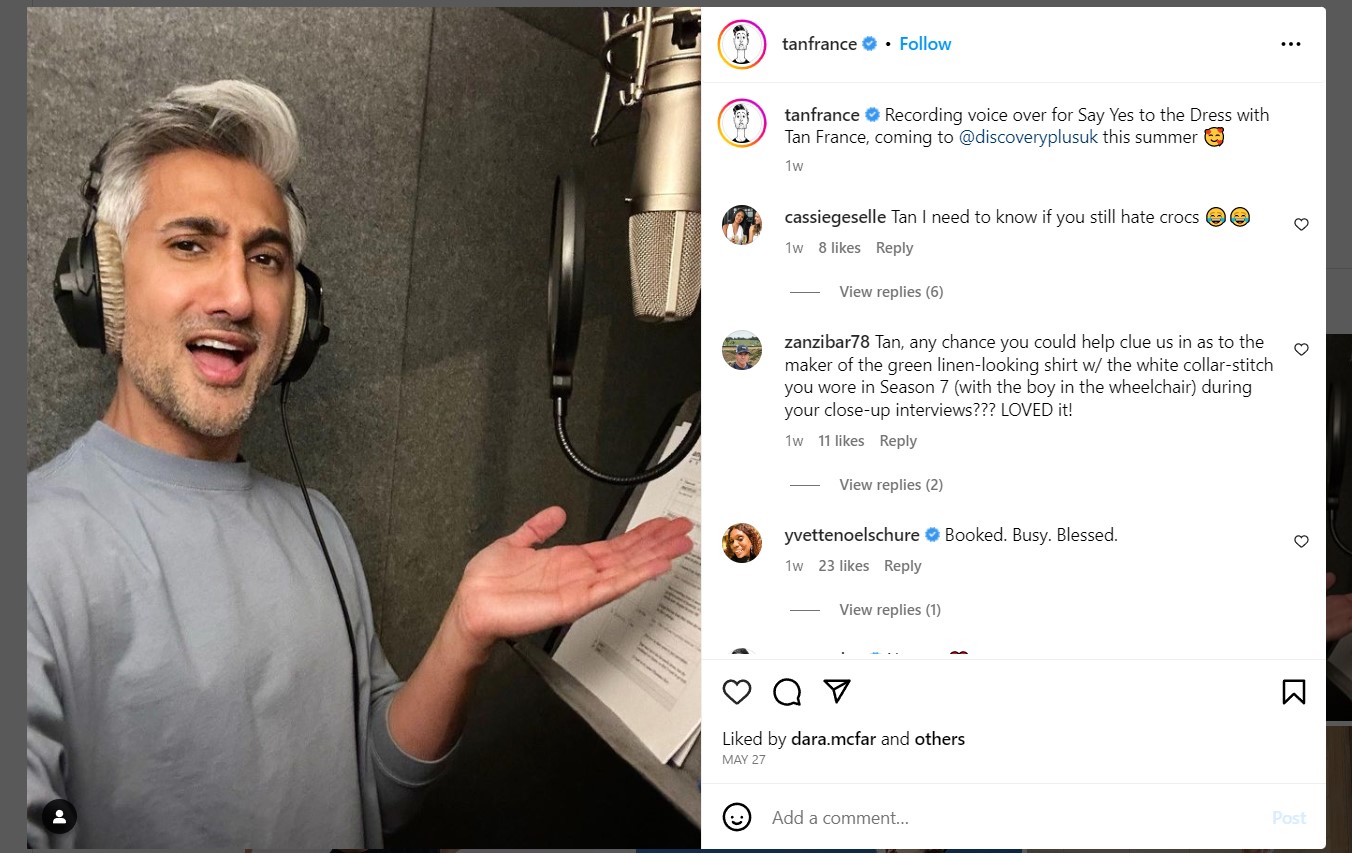 #2 Bobby Berk – Queer Eye Interior Design Expert – Net Worth £4.4 Million
Best-known as the interior design guru on Queer Eye, Bobby Berk has also worked tirelessly behind the scenes to create his own Bobby Berk interior design brand which now has locations in New York City, Miami, Los Angeles and Atlanta. Although Berk has renovated a variety of spaces on his Netflix show, his favourite spaces to design in a home are kitchens and bathrooms because of the options for creativity. He states: "They're kind of like fashion. You need your outfit, you need your accessories, you need your jewellery. That's countertops and cabinets and hardware and faucets and appliances. You really get to pick so many different things that go together."
Berk has also recently published his first book entitled Right at Home. This has been promoted through Instagram to his 2.8 million followers. You'll find Bobby on TikTok too giving the side eye to terrible design ideas, with his posts receiving a combined 2.7 million likes.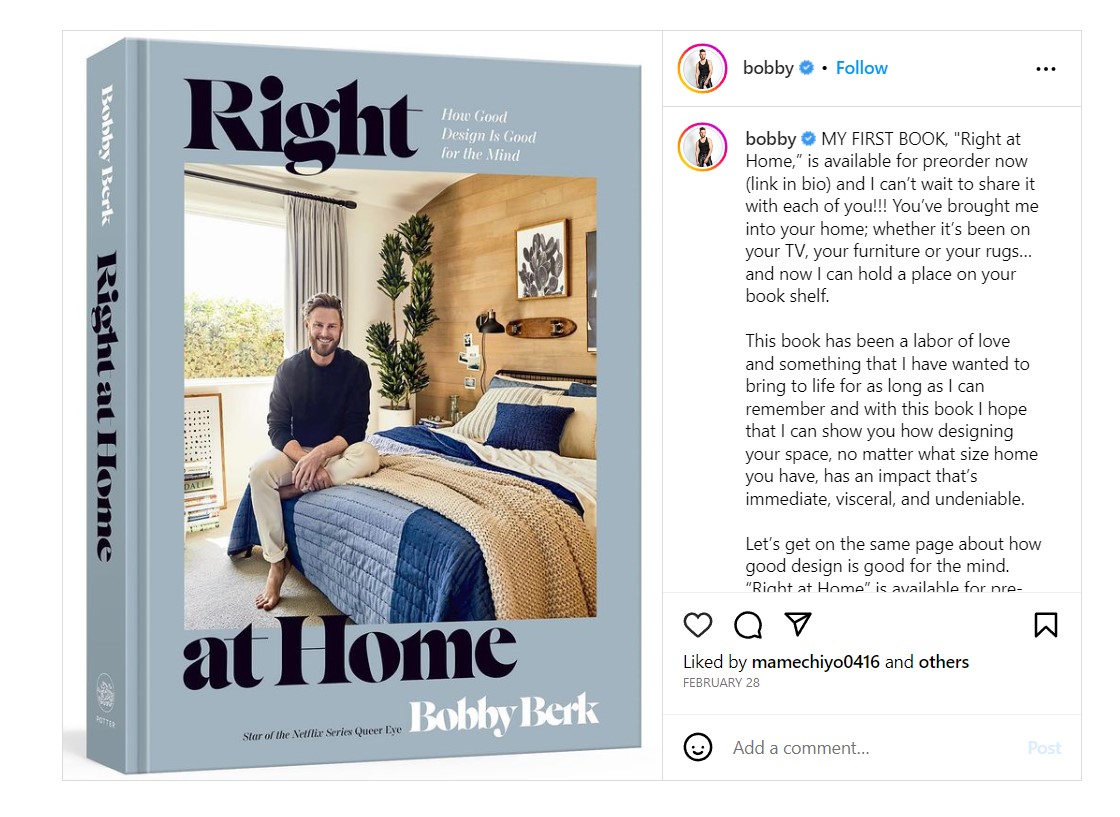 #3 Jonathan Van Ness – Grooming Expert – £3.7 Million
As Queer Eye's resident grooming expert, Jonathan Van Ness has a loveable magnetism that unites communities and makes me desperately want a hair makeover! As well as being on the show, Van Ness is a successful hairdresser, podcast host, activist, author and television personality. Jonathan has published four books, with Love That Story: Observations from a Gorgeously Queer Life, talking about overcoming imposter syndrome, LGBTQ rights and the politics of HIV. As someone living with HIV, Van Ness spends a lot of time promoting HIV screenings and appropriate self care.
Van Ness also has a very successful hair company, with @jvnhair enjoying 198,000 TikTok followers alone. JVN Hair has also recently teamed up with GLSEN, a non-profit organisation dedicated to creating affirming learning environments for LGBTQIA+ youth. Van Ness is a comedian too, with the latest show 'Fun & Slutty' touring the UK, Amsterdam, and Dublin. This was recently promoted on Instagram to 5.6 million followers. Totally digging the sparkly silver dress in the promo clip.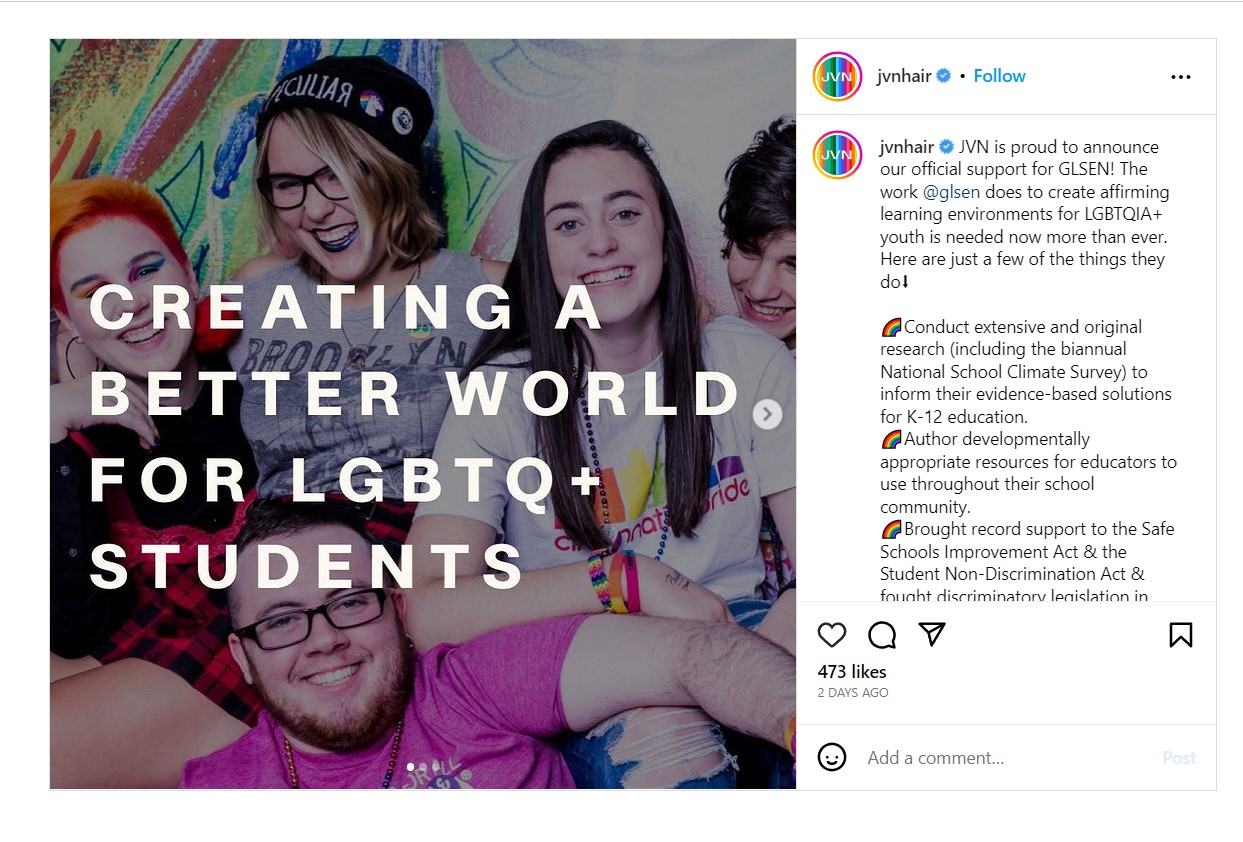 #4 Karamo Brown – Queer Eye's Self Help Guru – £2.9 Million
Brown began his career in 2004 on the MTV reality show The Real World: Philadelphia, becoming the first openly gay black man cast on a reality show. Believing that 'representation is so important,' Brown went on to become the self help guru on Queer Eye but is also a TV host, podcast host, author, actor and activist. He has three books and is the co-founder of MANTL, a skincare line for bald men. Karomo explains: "I co-founded MANTL as a product line designed for everyone, but it was inspired by my search for a skincare regimen that would feel great both on my face and scalp." Check out the Karomo's MANTL Story on Instagram and via the MANTL website.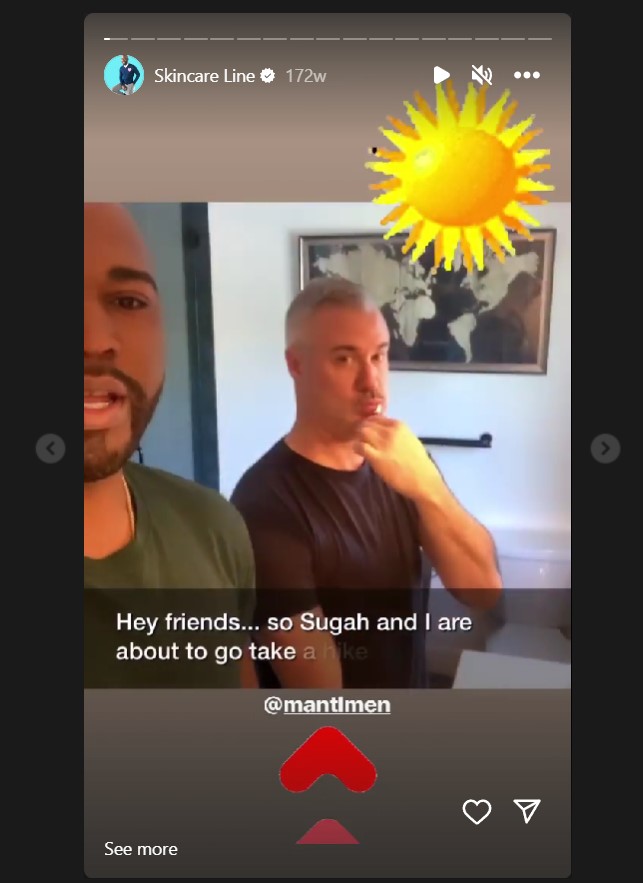 #5 Antoni Porowski – Queer Eye's Food and Wine Guru – £2.9 Million
Despite being the last to be cast on Queer Eye, Antoni Porowski turned out to be the missing puzzle piece and has become the show's resident food and wine guru. Despite claiming he's not a professional chef, Porowski worked as author and TV personality Ted Allen's assistant and personal chef.
With a successful career of his own away from Queer Eye, Porowski has two books: Antoni in the Kitchen and Antoni: Let's Do Dinner and has even cooked for Taylor Swift. During the The Let's Do Dinner Tour, Porowski invited a superfan who has cooked every one of his dishes and posted them to Insta. Nice touch. He's also a well-known model and actor and still regularly posts posey pics to satisfy his 4.3 million Insta fans.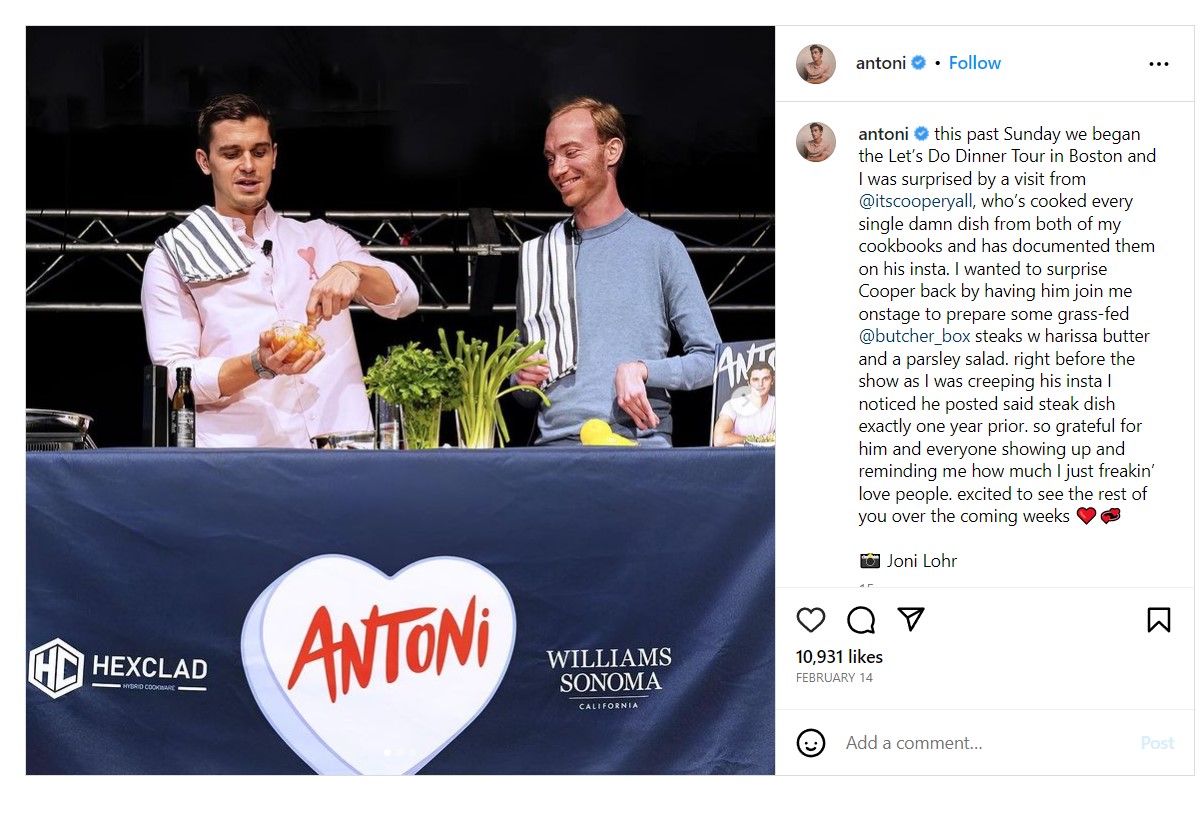 Antoni is an advocate for mental health and has frequently spoken out about his own struggles with anxiety. On a fun note, he eats cheese every single weekend and has reportedly never ordered chicken from a restaurant.
Soooooo who is your favourite from The Fab Five? Tweet me @Charli_Says and Happy Pride! 🌈