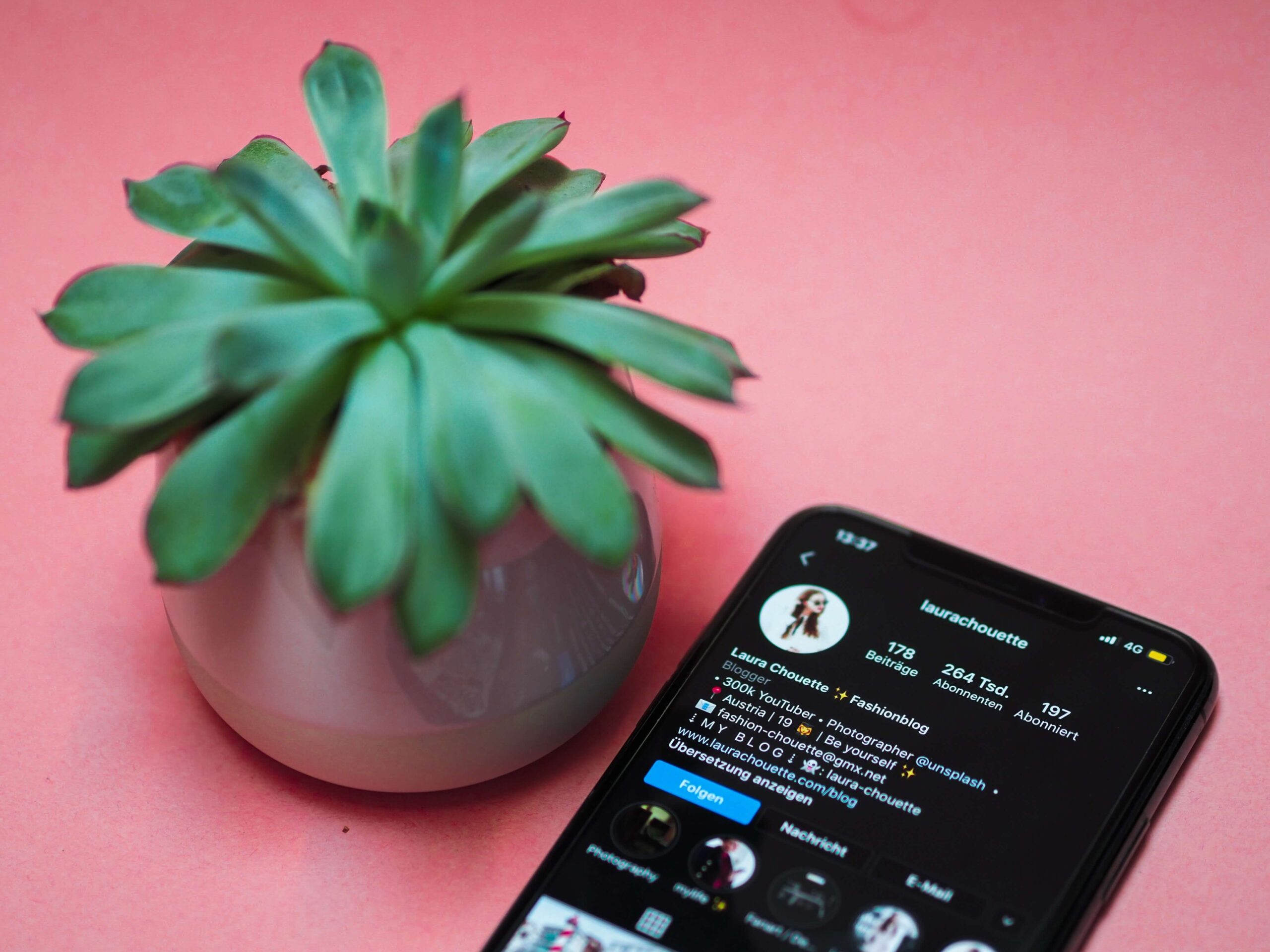 Building your brand's credibility can be one of the biggest challenges for new businesses, as can maintaining it, for established brands. This is especially true in industries where consumers value trust highly, such as finance, trading, travel, legal services, among others. Consumer levels of trust are intrinsically linked to your sales and general success as a brand. Content marketing is one of the most rewarding tactics for building your credibility – but how? As director of leading marketing agency Contentworks I work with a lot of big brands to do just that. Let's talk about building credibility through content marketing.
Where does your business stand?
A whopping 95% of the B2B service and product buyers admit that they view content as a trustworthy marker when evaluating a business. On top of that, 71% in the B2B industry also admitted to reviewing an organization's blog during their buyer's journey. But, before you begin building your brand's credibility through content marketing, it's a good idea to have some understanding of the existing level of trust consumers have for your brand.
Remember, consumer trust levels differ from country to country.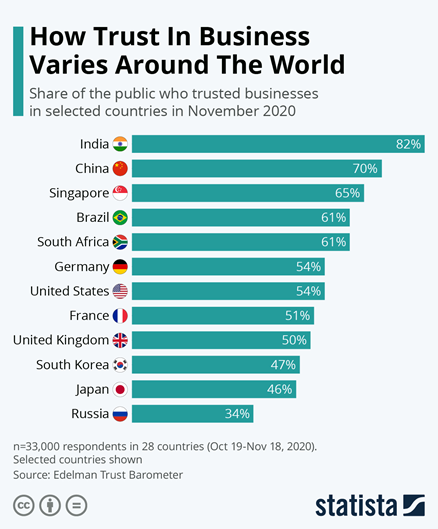 Furthermore, levels of trust differ across industries, which makes perfect sense . It's understandable for customers to be more hesitant to trust a cryptocurrency brand, for example, than their local pub. The travel industry, in particular, has been hit with increasing consumer mistrust amid lockdowns. In mid-2020, trust levels for airlines, which were already pitifully low, dropped to -12 percent (yes, you read that right). This was down to uncertainty around travel restrictions and struggling firms delaying customer refunds, as well perceived deception from brands to secure more bookings.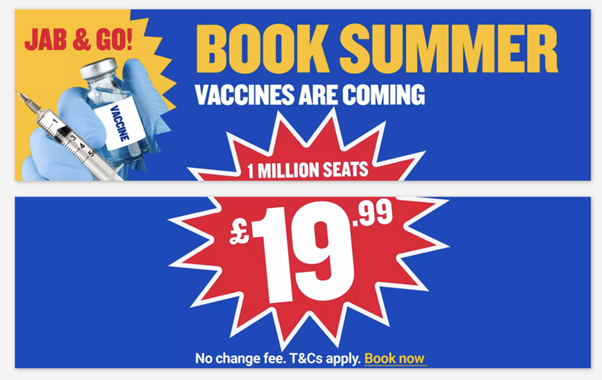 UK flight provider Ryanair's campaign 'Jab & Go' was banned after it was ruled 'irresponsible' by advertising regulator ASA. Uncertainty around travel restrictions has had a knock-on effect on all travel brands, including travel agents, tour companies, travel insurance brands, and others.
To determine your brand's credibility, consider your location, industry, and brand history i.e. how long you've been around and your track history with consumers. Also take into account any blunders your brand has had in the past like Ryanair's overenthusiastic slogan. Read about the worst PR disasters of 2020 and get some advice on crisis management.
How do I improve our credibility?
It's important to understand that establishing yourself as a well-trusted brand – especially in such an uncertain market – is no overnight task. Naturally, consumer confidence comes from having a proven record of performance and social conscience. However, that's not to say your brand can't use content marketing as a tool to improve your credibility quicker.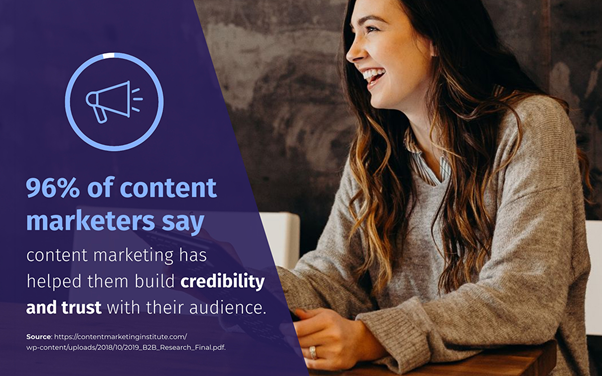 Be consistent with your tone of voice
Not being consistent with your tone of voice can create suspicion and confusion among consumers. A consistent tone of voice is a great way to build trust and brand familiarity. The same goes for consistent branding of images, use of filters, styles and videos.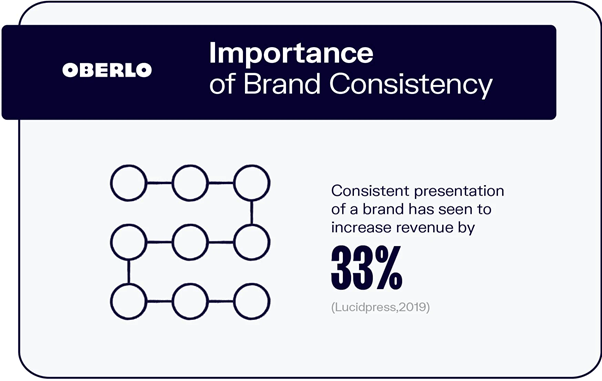 So, it's a good idea to document your brand voice guidelines with a style guide. In fact, 65% of successful marketers utilise a documented content marketing strategy. Ensure that any new writers are well-versed with this document. It's best to employ an agency with experience in devising style guides like Contentworks but as a general guide, a tone of voice document should consider:
Whether you support casual language such as contractions
Capitalisation of products/services/job names and so on
Whether you talk about your brand using the third person (company name), or whether you'll stick to first-person pronouns (we, us, our)
The essence of your brand – are you serious, humorous, approachable, intelligent?
How you brand images and videos on social media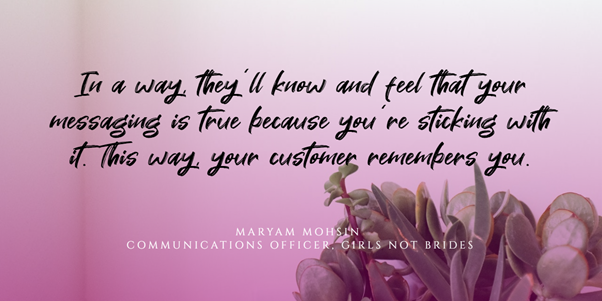 Read more about brand consistency in my latest Agorapulse article
Be knowledgeable about your sector
Competition across many industries is becoming increasingly fierce. Below is Statisca's data on digital advertising spending in the United States from 2016 until 2021 (projected).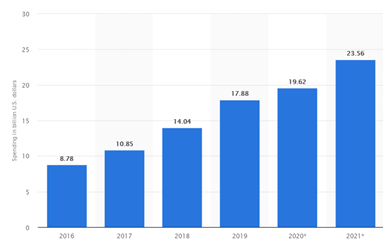 Paid ads are one way of boosting your credibility but a great low-cost/no-cost tactic is showing consumers you are credible via content marketing. Detailed and informative content geared towards your target audience can set you apart as an industry thought-leader and generate a consumer following. The best tactics to demonstrate your extensive industry knowledge?
Run meaningful webinars
As a content marketer, you most likely already know that video content is the hottest commodity right now. People are watching more video than ever before and not just your standard, pre-recorded video either; more people are engaging with live streams, short form video (like stories), and among others, webinars. Webinars, in particular, have skyrocketed in popularity since the pandemic due to the restrictions on face-to-face meetings – seeing a 167% increase in usage. This doesn't mean to say you can't implement webinars into your strategy even after the pandemic is over. Webinars were already gaining popularity pre-COVID, meaning the pandemic will only have worked to introduce new consumers to your webinar audience. That said, if you wish to host webinars in a sleek and modern virtual space, you will perhaps need to make use of something like an event management software application that can allow you to easily run a series of webinars with flexible registration integrations and event duplication. Remember that such software tools can help you customize the look and feel of each event.

Top tips for creating great webinars
Interact with your audience i.e. through Q&As
Use eye-catching visuals via slides
Create a hashtag for your webinar to spread the word
Feature thought leaders or experts
Address audience members and draw on their expertise
Use different types of media i.e. a mix of video, stills, text, infographics etc.
Consider the best time and day to host your webinar to suit your audience
Be a thought leader
The right thought leadership strategy can set you apart from competitors. It also shows you to be someone who can walk the talk. Thought leadership means providing targeted, fact-based information that's useful to your clients. By understanding the actions and needs of your consumers you can tailor content to help educate, inform and guide. For example, by providing the answers to potential customer queries and questions through an educational hub, your clients won't need to surf the web for vital information. Instead, they'll consider you as a go-to resource which should assist with both acquisition and client retention. You can also engage followers and enhance the consumer experience by:
Producing regular articles and blogs addressing niche topics that aren't easily found elsewhere
Backing up your content with the latest stats and statistics
Explaining difficult concepts through high-quality video content
Posting images and infographics relating to your financial services expertise
Connecting with people on Linkedin and being a good community member
Write long form articles
Besides webinars, an effective method of establishing your brand as a credible competitor is through informative articles. Long form content demonstrates to readers that you are an intelligent, industry-leading brand that can leverage your knowledge to provide the best outcomes for consumers. Of course, we are talking about well researched long form content and not waffle.
Did you know the average length of blog articles has been increasing year-on-year?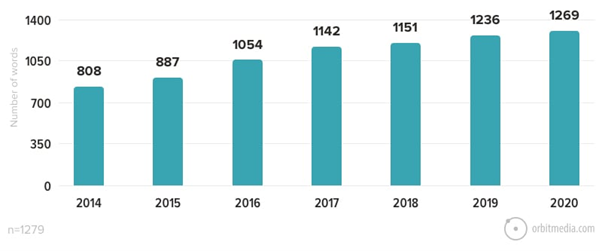 Long form articles exemplify to your audience that you are knowledgeable on a subject. Of course, quality still prevails and you should aim to provide genuinely informative pieces. Where should you publish your informative articles? You could choose to publish them on your site's blog (a medium you should most definitely have) or reach out to sites that accept guest blogs.
Create videos
The amount of branded videos has been increasing year-on-year. The reason? The willingness from consumers to watch them – did you know that by 2022, online videos will make up more than 82% of all consumer internet traffic? This is 15 times higher than it was in 2017.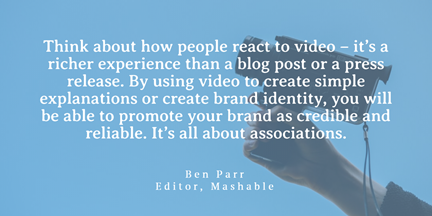 Brands who make high-quality video content are able to boost their credibility. Further, the availability of providers like Shockwave-Sound – Best site for Royalty Free Music, enables brands to use good-quality, trendy music to catch the attention of their customers. Blending video with music might be a smart way to get customers interested in what a brand has to say. In the consumer's mind, a brand who has the capability to produce great video is established, smart, and credible. Learn more about creating great video for your brand. This is especially true if the video marketing is an organic collab with another brand or micro influencer.
Work with influencers
Did you know that approximately half of Gen Z and Millenials will make a purchase after an influencer they follow makes a recommendation? Influencers are an effective way to build credibility among the younger generations.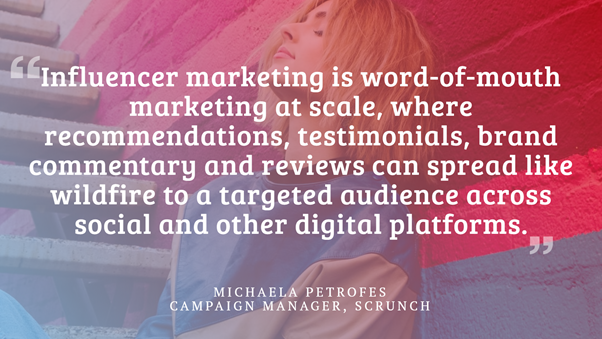 Influencer marketing is expected to be worth $15 billion by the end of 2022. That's huge. And while partnering with high-profile celebs is already familiar to many brands, micro influencers offer increasingly distinctive trade-offs for companies looking to widen their reach. Large brands are now using 3x more micro influencers than they were in 2016. Furthermore, in 2020, 46.6% of brand mentions featuring the hashtag #ad, were published by Instagram accounts that have 1K-20K followers. That's micro-influencer territory. So, why are influencers with between 1,000 and 100,000 followers preferable to those with millions of fans? It's not only the cost. Micro influencers are more authentic and engaging than celebrities and therefore increasingly favoured over the Kim Kardashians of the world. (Phew) Learn more about micro influencer marketing.
Show authenticy
In such an uncertain economic time, authenticity is arguably one of the most important assets of a successful brand. No matter which tactics you decide to implement to help grow your brand's credibility, it will all be for nothing if the consumer doesn't believe your content marketing is authentic.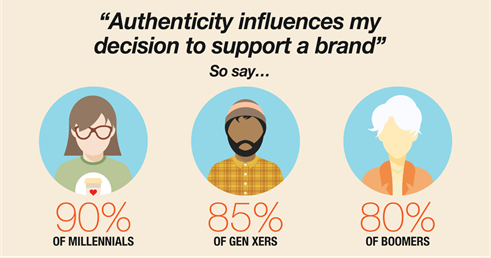 What does authenticity mean? Authentic brands don't try to get consumer attention through false stats or by imitating other businesses. Instead, they're honest, upfront, and proud of their USPs. The problem is, any brand can call themselves 'authentic' – but are they? Authenticity comes from the consumer's perception of the brand. Everything you do as a brand contributes to how authentic you are perceived to be.
How can I establish my brand as 'authentic?'
Webinars, articles, videos, and influencer marketing are all great ways to improve your brand's credibility – but be sure your efforts don't come across as disingenuous. In your content, try to humanise your brand as much as possible. This could mean videos where customers can meet the team, staff interviews, behind the scenes interaction; live webinars with Q&A sessions; articles about your brand's humble history; and the use of influencers that are genuinely rooting for your brand (not just for the paycheck). Anything that shows the people and mechanics behind the company will help to bring your brand to life.
UGC (User Generated Content) establishes you as a popular, authentic brand. Additionally, testimonials are a key component to your brand's success. Integrating your positive reviews into your content is a fantastic way to build up your brand's credibility.
It's more important than ever to have brand pages on all social media and business sites – Facebook, Instagram, Twitter, TikTok, LinkedIn, Google Maps, Yelp, and any other prominent platforms at your location. When people leave you great reviews, be sure to amplify them. Add positive testimonials to your site near CTA buttons and integrate them into your social content. This probably doesn't even need mentioning but don't create fake reviews for your brand or delete negatives leaving you with only 5* reviews. Savvy customers can see right through them and they will destroy your brand's authenticity in one fell swoop. Got a negative review? Answer it professionally and leave it there.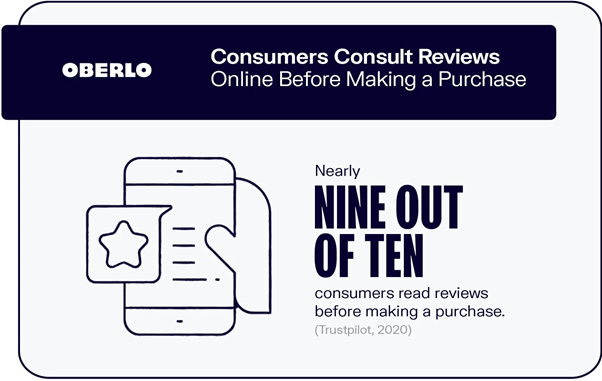 Enjoyed reading Building Credibility Through Content Marketing? Hit share. Need to improve your brand's credibility and online reputation? Get in contact with me for content and social media marketing solutions.