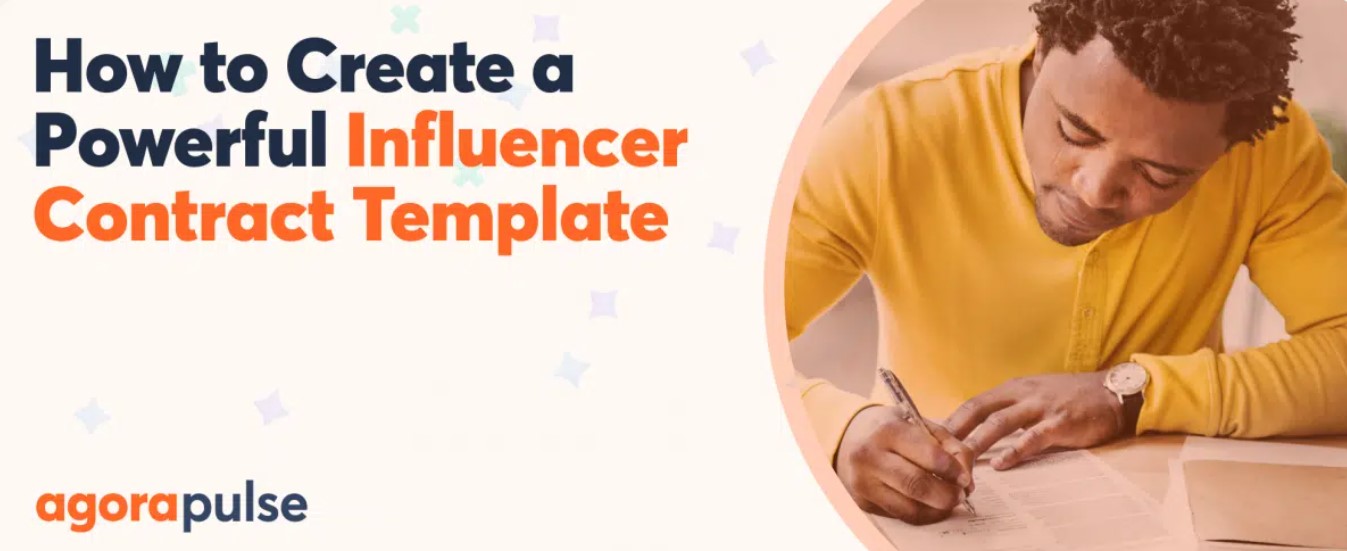 Social Media
How to Create a Powerful Influencer Contract Template
Article written by Charli and published at Agorapulse.
In recent years, countless celebrities, sports stars, and actors have been embroiled in scandals, bad behavior, and faux pas that left sponsors red-faced and scrambling to drop them. Additionally, influencers often failed to live up to their promises of viral exposure and engagement for the brands they partner with.
Influencer partnerships can be super-pricy running into millions of dollars. So, if you're planning to allocate budget for an influencer partnership you need to make sure you're aligned on expectations. In this article, we're looking at how to create a powerful influencer contract template. Why do you need one? What should go into an influencer contract template? And how can you track the results of your influencer marketing campaigns?