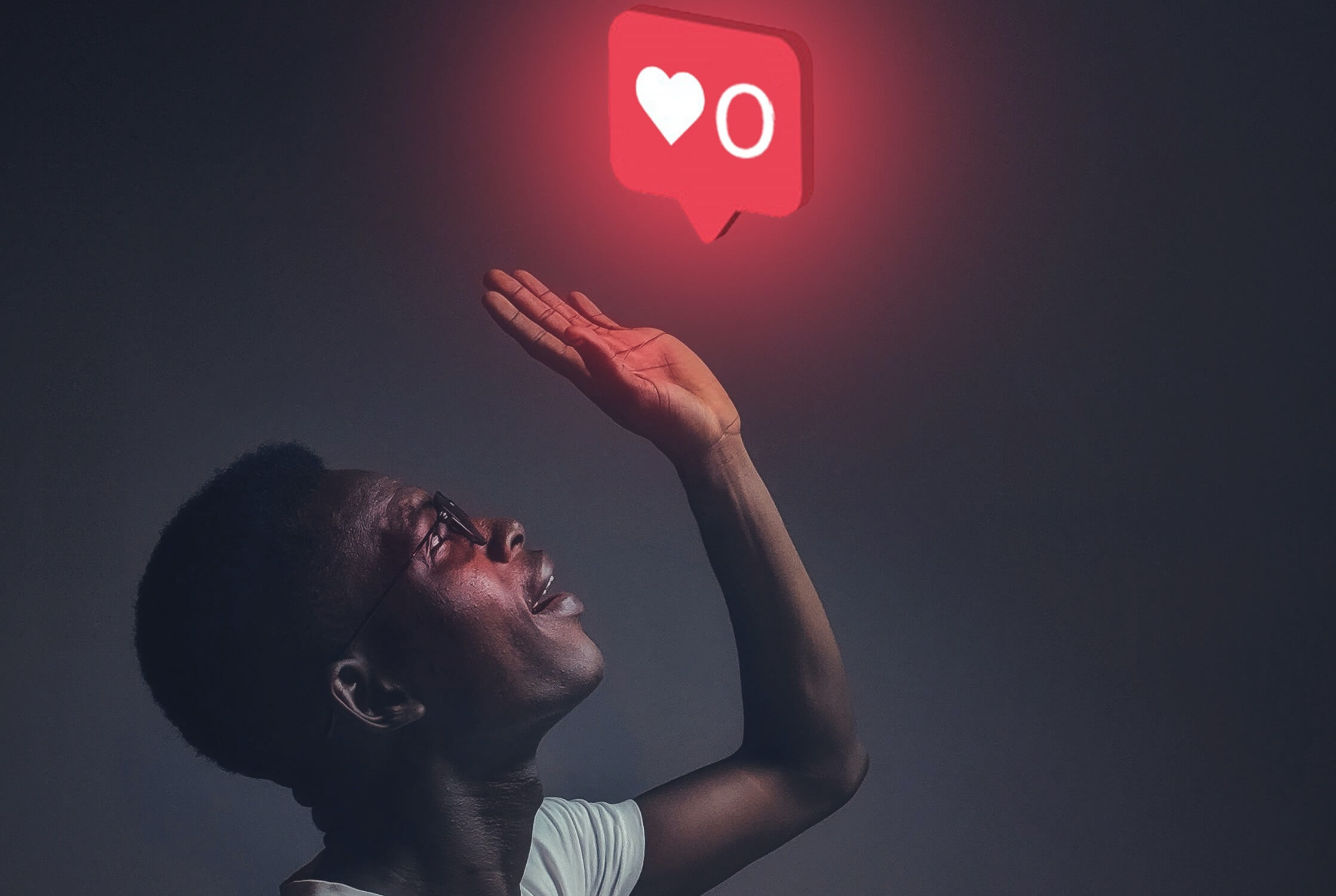 There are 3.5 billion social media users worldwide. That's a huge number. And with users spending an average of 3 hours per day on social media, it's essential to get your piece of the pie. This is particularly true considering 54% of people use social platforms to research products and 71% will recommend a brand to their friends and relatives based on a positive social experience. The question is, what sort of content should you be posting to your feeds? And how can you grasp those ever elusive likes on your posts? Here's my roundup of the best performing social media posts. Remember, at Contentworks we can do all this for you… Let's take a look!
#1 Questions
Questions are an ideal way to liven up your feed as they're designed to trigger engagement. And that's what you want. It's about making people pause, think and respond to your brand. Responses also connect users with your post for longer than they may have done otherwise.
Check out this pinned tweet from ASOS. There's a reason it's pinned to the top of the feed and that's because such a question encourages engagement and boosts brand awareness. Plus, people are naturally encouraged to tag fellow twitter users.
The question might have been short and sweet. But it triggered a wealth of replies.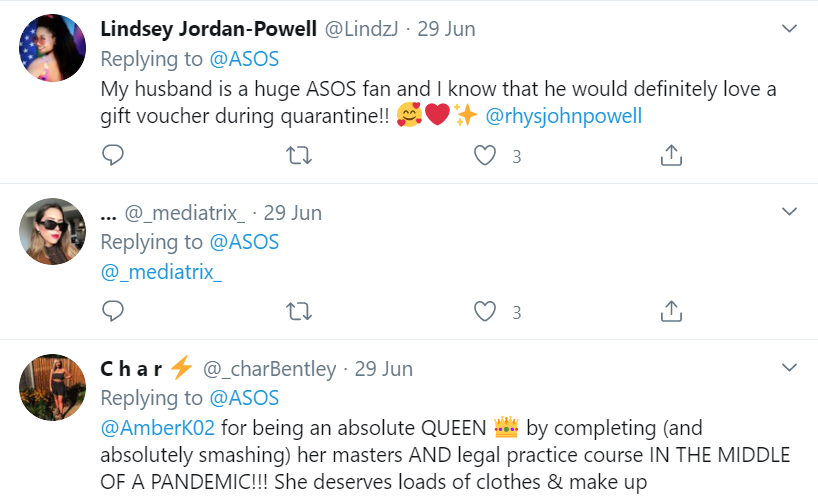 Top tip for marketers: Think of questions that will prompt a tagging response. This will put your brand in the spotlight and make it easier for others to follow you on social media.
You could also present your questions in different ways? How about multiple choice? With the answers right there, consumers will be tempted to leave a comment to show their knowledge.
#2 Polls
Like questions, polls are an excellent way to bring your social media audience together in a fun and interactive way. On Twitter, you can add multiple-choice polls for a maximum of 7 days. After that time, your poll won't be available for voting, but people can still see the results. Users like polls because they require minimum effort to participate. They also pique curiosity because users want to see what others thought and whether they are in the majority (social proof).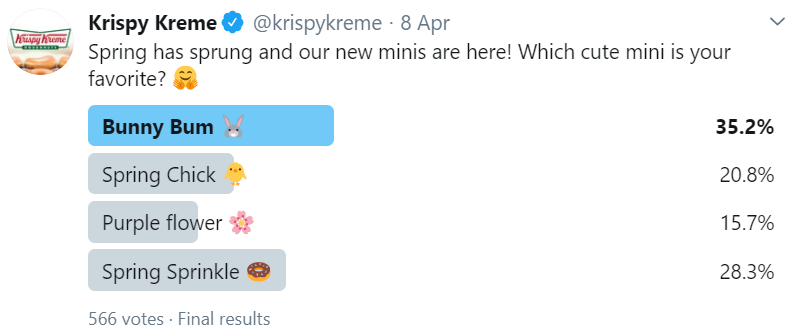 On platforms like Facebook and Instagram, you can create polls by giving the user two response options. This is typically yes or no, so be sure to word your question appropriately.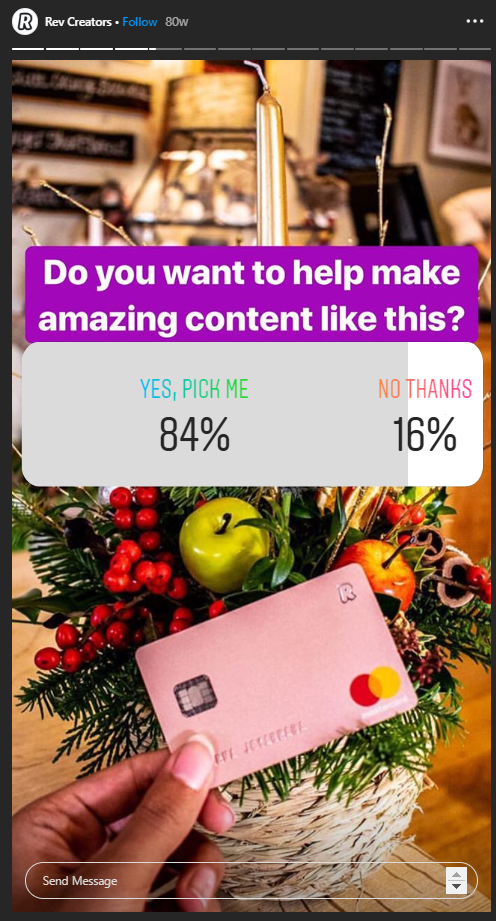 Top tip for marketers: Use the results of the poll to influencer future marketing decisions. If one product is favoured, how about a separate promotion focusing on that product in particular? Perhaps as a 'thank you' to people who responded.
#3 Videos
Did you know that adding video to a tweet can attract ten times the engagement as a tweet without video? Or that 1/3 of the most viewed Stories on Instagram are from companies – many of whom incorporate video to bring their messaging to life?
Videos can be used to: Tell a story like Innocent Drinks. When Innocent Drinks experienced backlash following a rebrand, they used video to tell the story in a fun, creative and relevant way. They even pinned the tweet to make it more visible.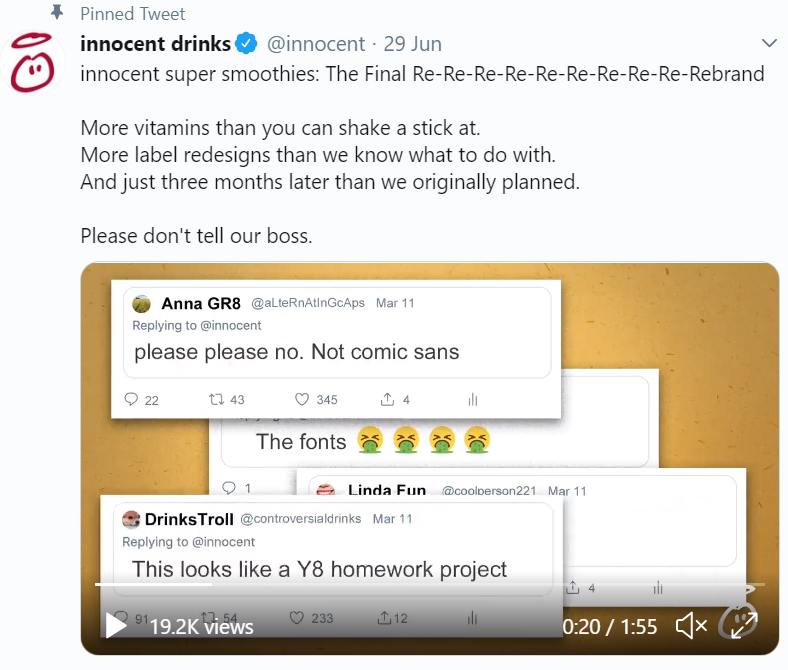 • Inform like Revolut
Revolut often posts videos to keep their followers informed. Using stats and figures to show how popular your brand is, can help to create FOMO among social media users, encouraging them to take action and use your products.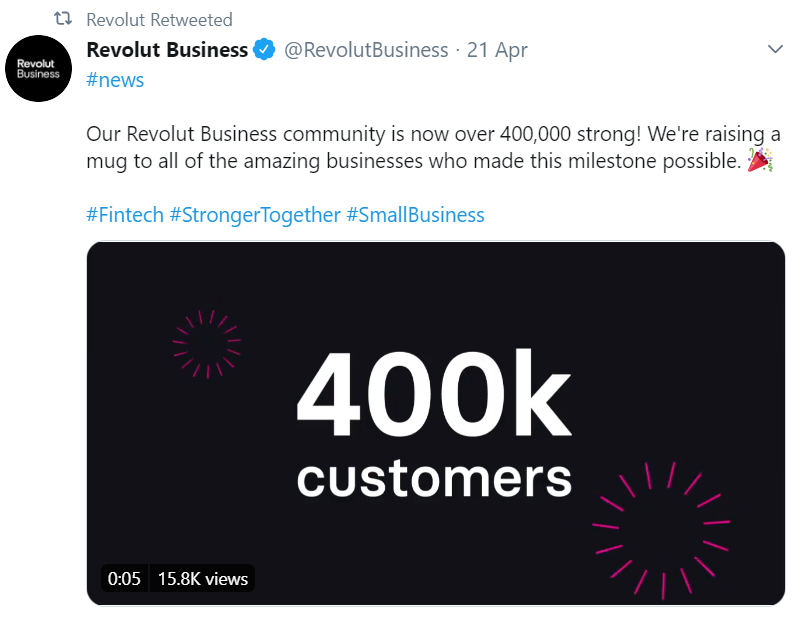 • Advertise a brand service like Chase
Chase bank has a large millennial following. So, they use video posts to highlight other ways their audience can connect. For example, the below tweet promotes Chase Chats Webcasts.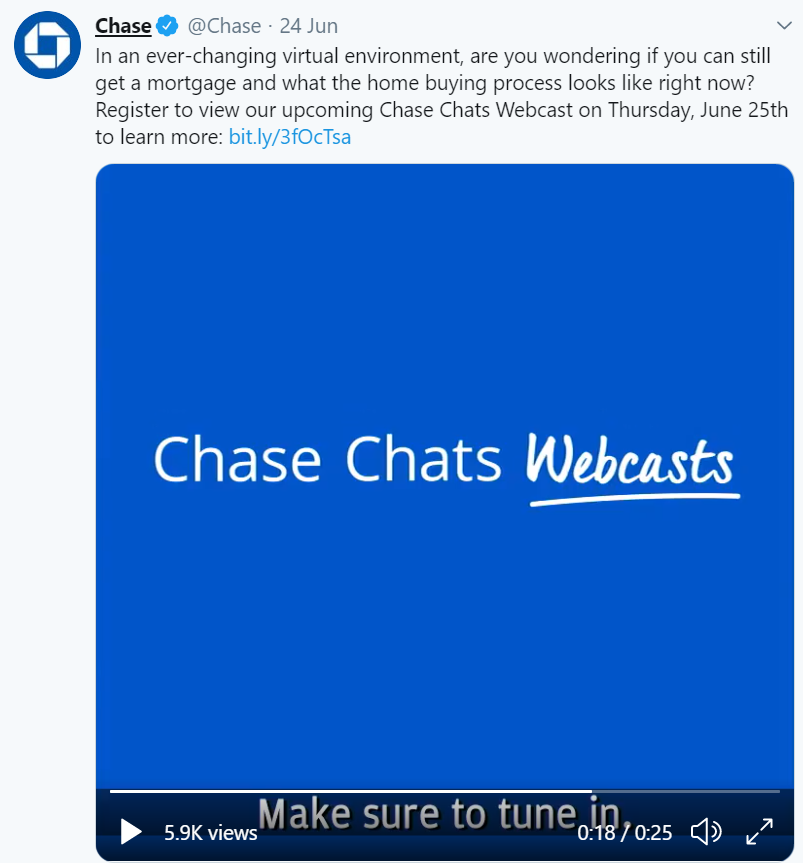 • Showcase Corporate Responsibility like Skittles
Companies like Skittles use video to highlight their corporate responsibility efforts. This is a great way to draw attention to a particular cause. However, avoid piggybacking off events or campaigns for the sake of promoting your business only, as this will come across as disingenuous.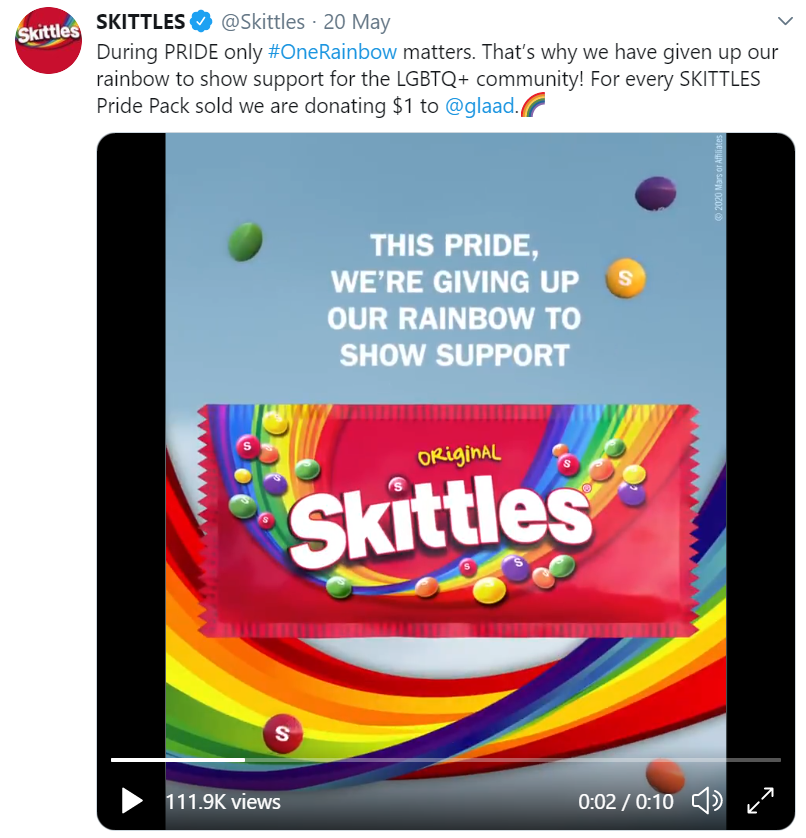 • Diversify your content like Dior
Social media isn't all about the hard sell. In fact, pushy marketing puts consumers off. So, it's important to get creative. Companies like Dior have multiple Instagram Story tabs loaded with video content – one of them being a Cooking tab. This focuses on 'cooking Christian Dior's recipes' helping to diversify the brand's social account as well as create intrigue and give the account a fresh and exciting angle.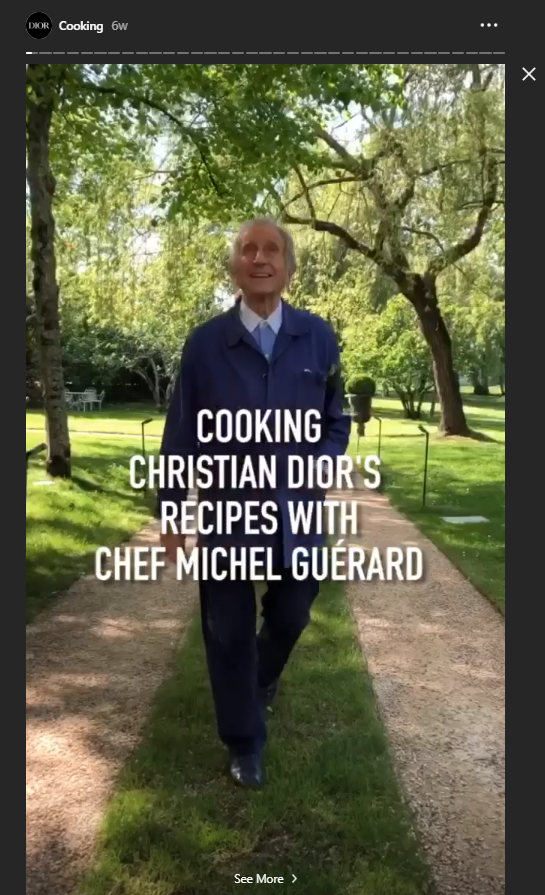 Top tip for marketers: Whether you're embedding video into a Twitter post, using the Stories feature on Instagram or going LIVE on Facebook, be sure to use each channel's marketing tools to the fullest.
You should also keep things short and sweet. Twitter's most-popular videos average around 46 seconds. Make sure your videos are also optimised and tagged with keywords where necessary.
#4 Comment on trending topics
When it comes to best performing social media posts, it's important to judge the current climate and think about trending topics. If you're a brand that encourages diversity and regularly supports Pride initiatives, then joining relevant conversations is a good idea, so long as you're sensitive and focus on the facts. One way to do this is to explain your contribution and how you're helping to show support.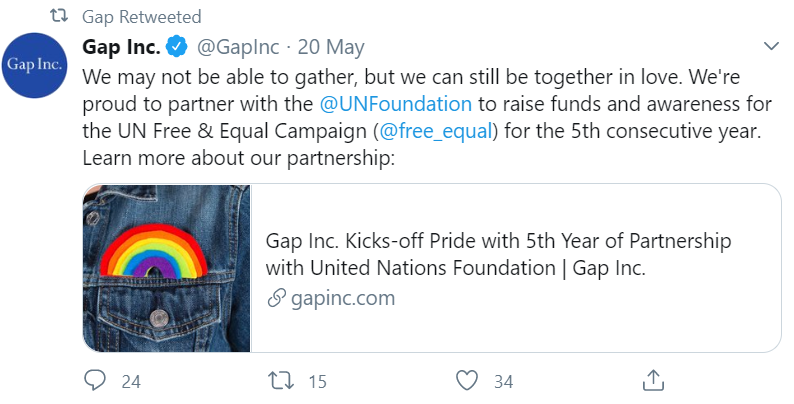 You could also use National Days to help brighten your feed. #NationalPicnicDay on April 23 is often celebrated by many brands leading to some funny GIFS, memes and images.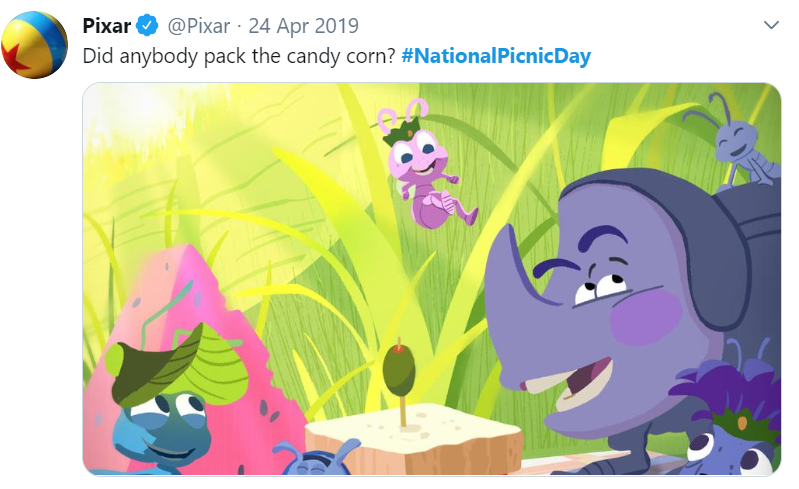 Top tip for marketers: Even if you don't launch your own campaign, be sure to reply to other top brands to keep your name in the spotlight. Check out the following post from Ritz and the accompanying thread.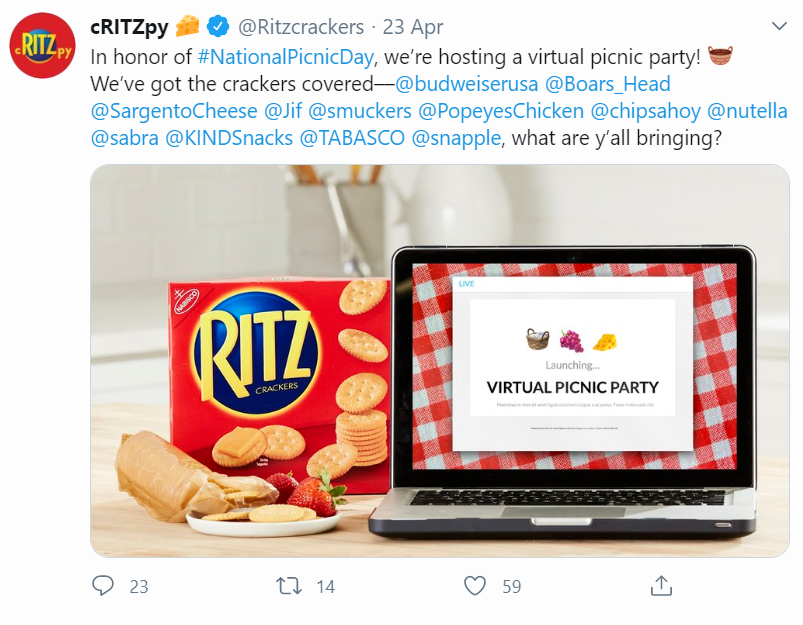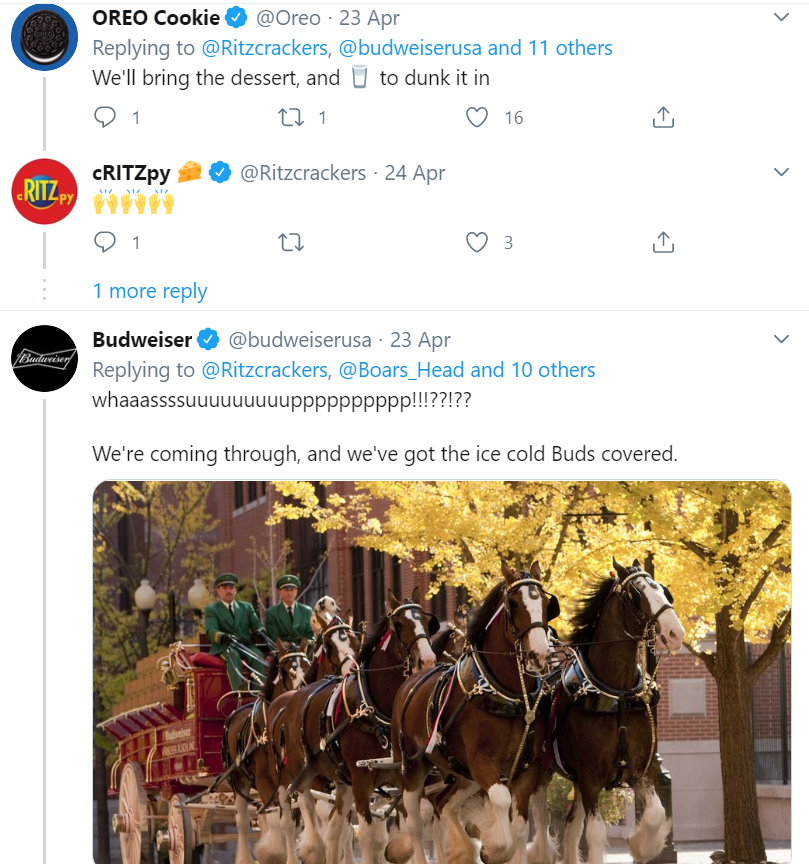 If this National Day fits in with your brand, what better time to launch a promotion or special offer? Krispy Kreme got the memo with the following post for #NationalDoughnutDay.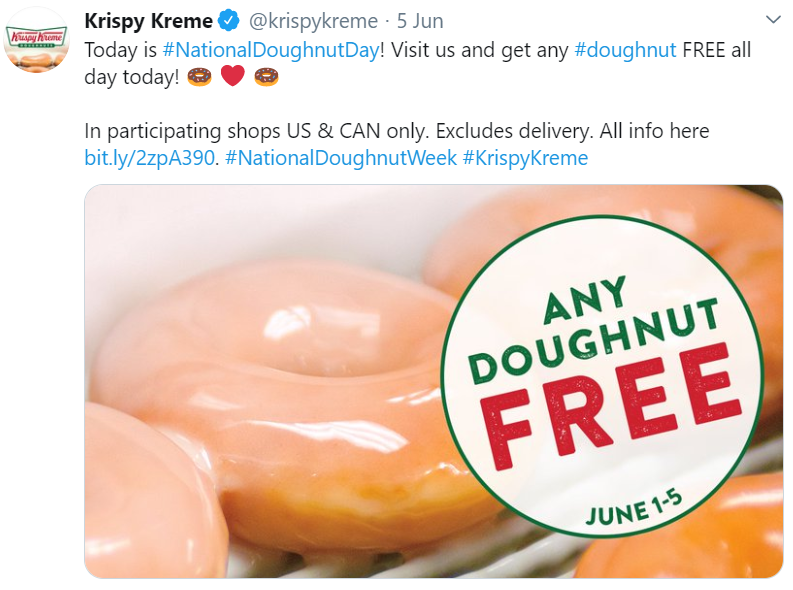 As did Kellogg's for #NationalLlamaDay (yes, that's an actual thing).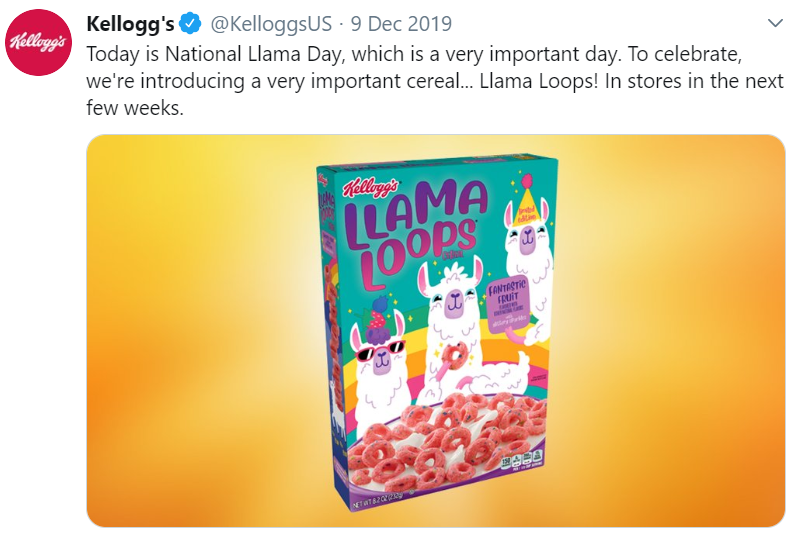 While Lush got all a fluster for #NationalBubbleBathDay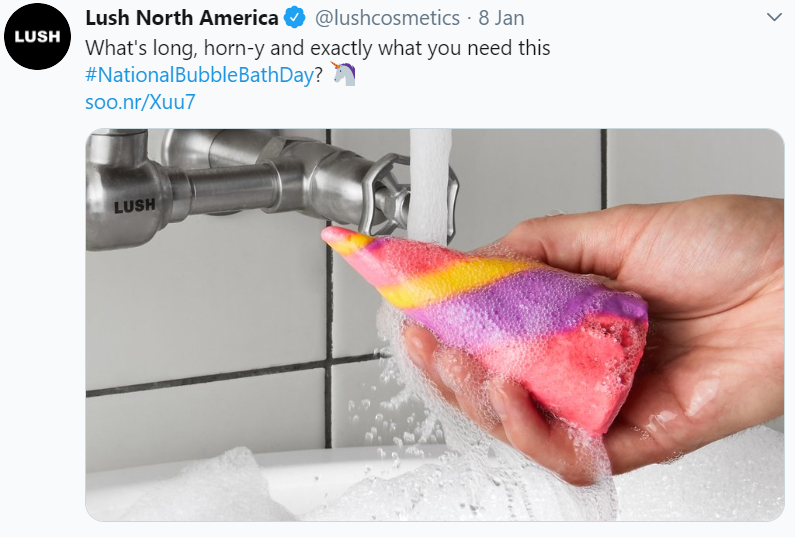 Top tip for marketers: Plan your annual social media calendar well in advance so you can create fun and engaging campaigns in time and schedule them accordingly. Your campaigns need to be ready to go on time to gather the traction you want.
#5 Embrace User-Generated Content
Sharing humorous, interesting or entertaining user-generated content is a good way to fill your feed. It's also the perfect way to build a strong connection with your audience. If people see other posts being shared, they'll be more likely to post in a bid to fight for your attention.
Oreo regularly shares user-generated content on Twitter.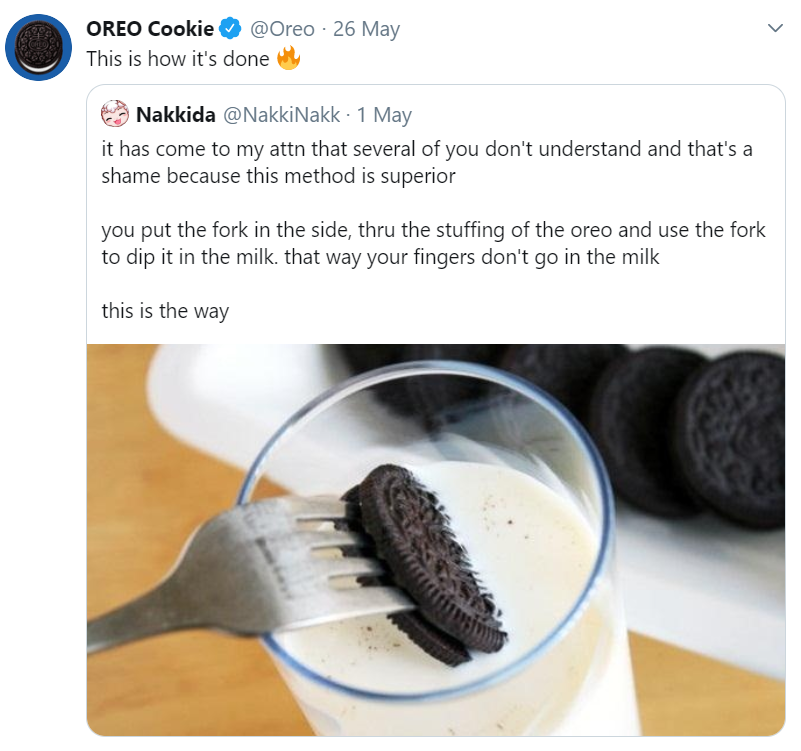 #6 Post to daily hashtags
Using the days of the week to guide your social media posts is something you can do on a regular basis. You can even start your own #MondayMotivation campaign or #TechTuesday. How about a #FeelGoodFriday associated with your brand? Enjoy a touch of wordplay and get your followers involved too.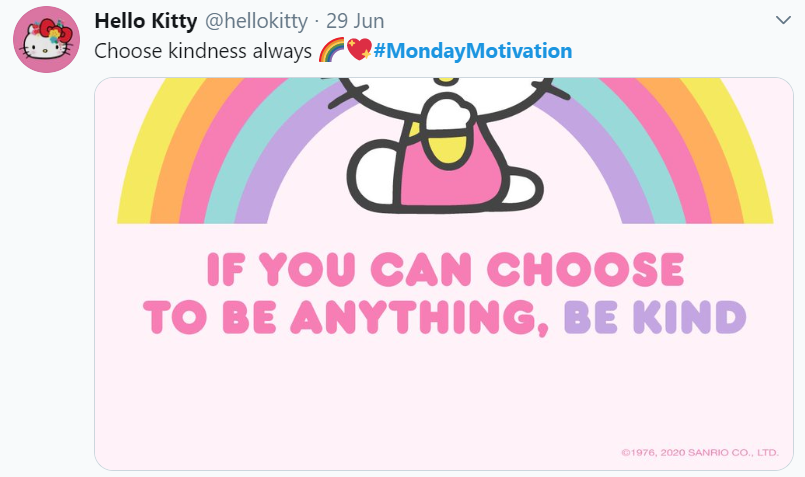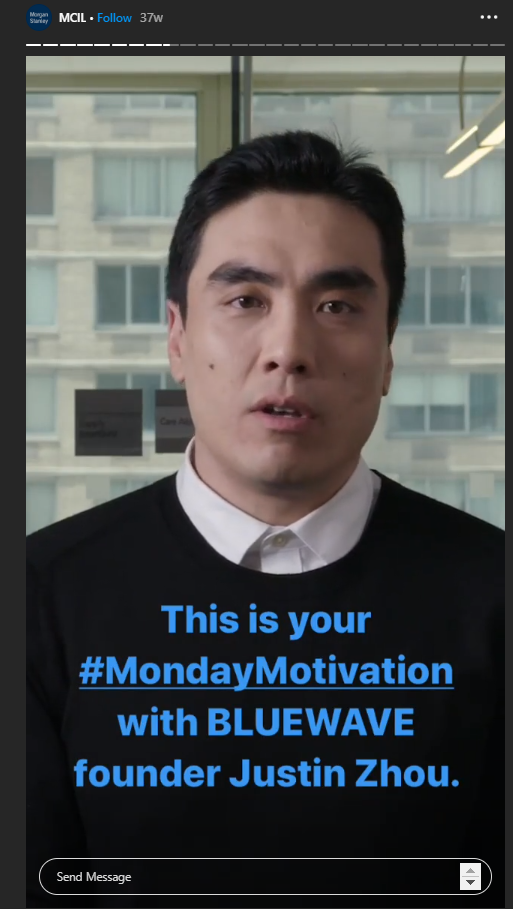 Top tip for marketers: If you're going down the motivational route, inspirational quotes work well. Or advice from a leading company representative. Don't be boring though or your posts won't stand out.
#6 Feature key team members
Featuring key team members is a great idea and is something Morgan Stanley does with their MorganStanleyMinute updates on Instagram. Videos such as this can generate thousands of views and responses. They're also authentic, informative and help to put a face to your brand. This is particularly important for industries such as finance where people require additional reassurance and attention. And yes, I want to see your women portfolio managers. Diversity matters to me as a consumer.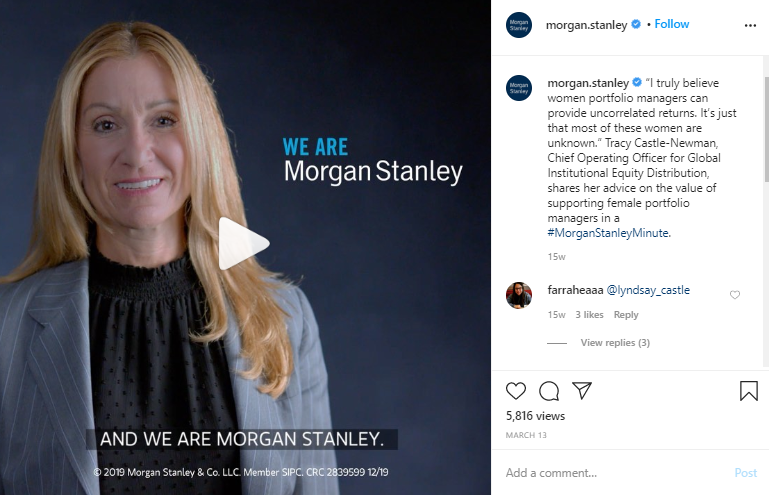 Top tip for marketers: Keep your videos short and sweet. Make sure they have a caption and use the relevant hashtags where needed.
#7 Go behind the scenes
People use social media for entertainment and to discover new things. So, instead of posting bland updates, why not tell them something they might not have known before? Going behind the scenes allows you to:
– Showcase how your products are made
– Talk through the working day/environment
– Interview the people who keep your business going
– Give an exclusive glimpse into a new product
– Build excitement around a new brand/location
– Educate and inform
LEGOLAND Manchester's Discover tab is all about education and representing the LEGO brand from new angles. For instance, check out who's behind those epic LEGO creations you regularly see when you visit this attraction.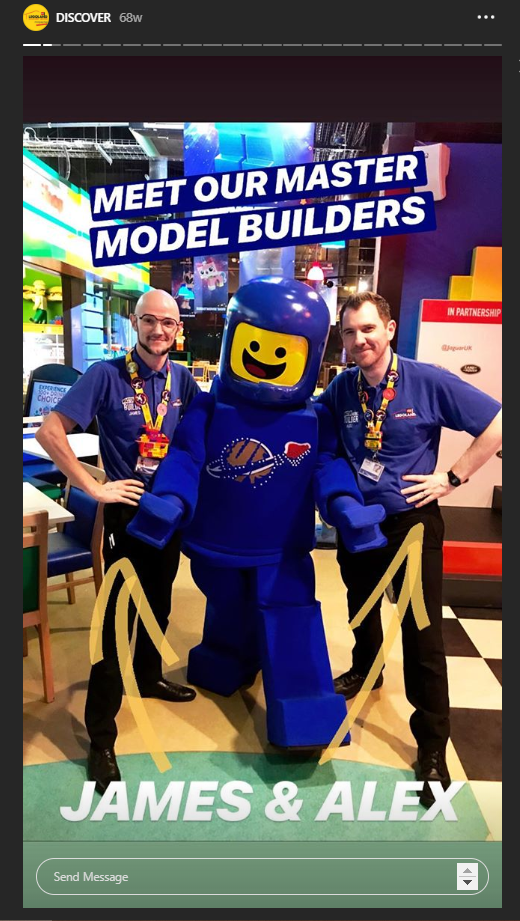 #8 Be unique
Dare we mention covid-19? It's been quite a year. However, it has also led to a host of innovation and creativity. While Walt Disney World was forced to close during the pandemic, the theme park's Instagram page was lit with innovative and refreshing content. Check out the Epcot crew using their #VoicesFromHome talents to deliver #DisneyMagicMoments.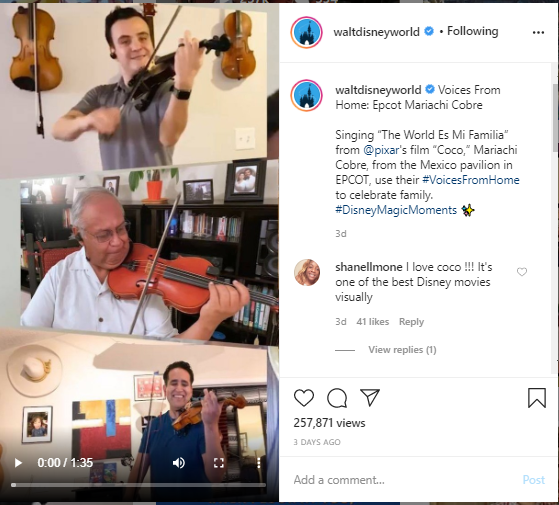 #9 Animated GIFs
Tweets with GIFs receive 55% more engagement that those without, so it's well worth a go. This example from Revolut is funny. But it also highlights how times are changing and how relevant Revolut is in today's tech-driven society.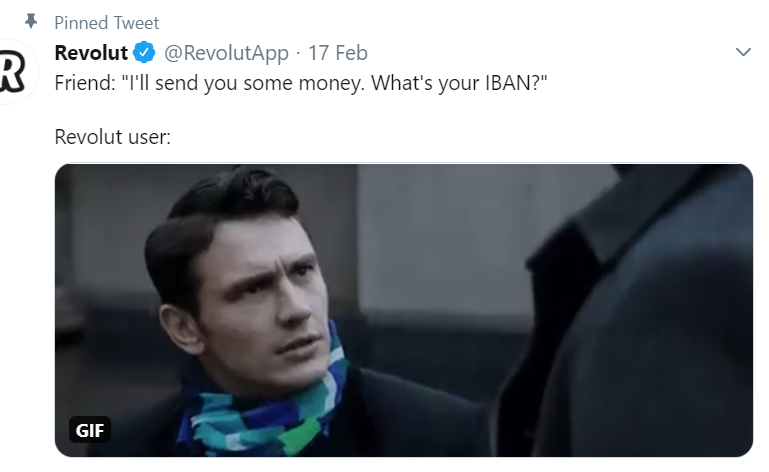 These are some of the best performing social media posts right now. Which ones do you like best? Hit share and let me know your thoughts on Twitter @Charli_Says
Want social media management that drives engagement, creates brand loyalty and promotes signups? Send me a message and let's talk.