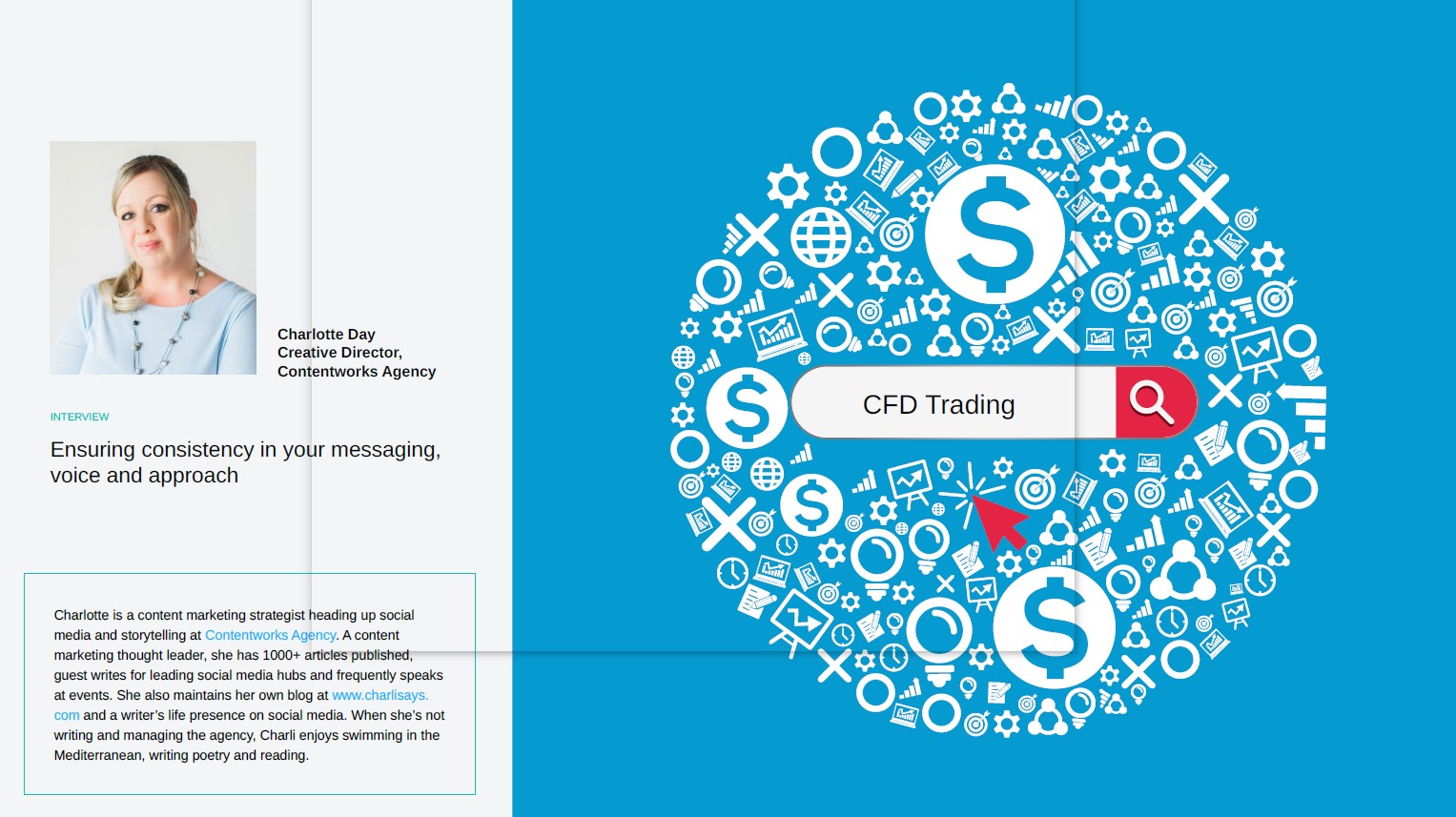 In The Media
Finance Magnates Intelligence Report Q3 – Feat Charli
A pleasure to be hosted by Finance Magnates Intelligence Magazine. Here's a sneak peek of my interview.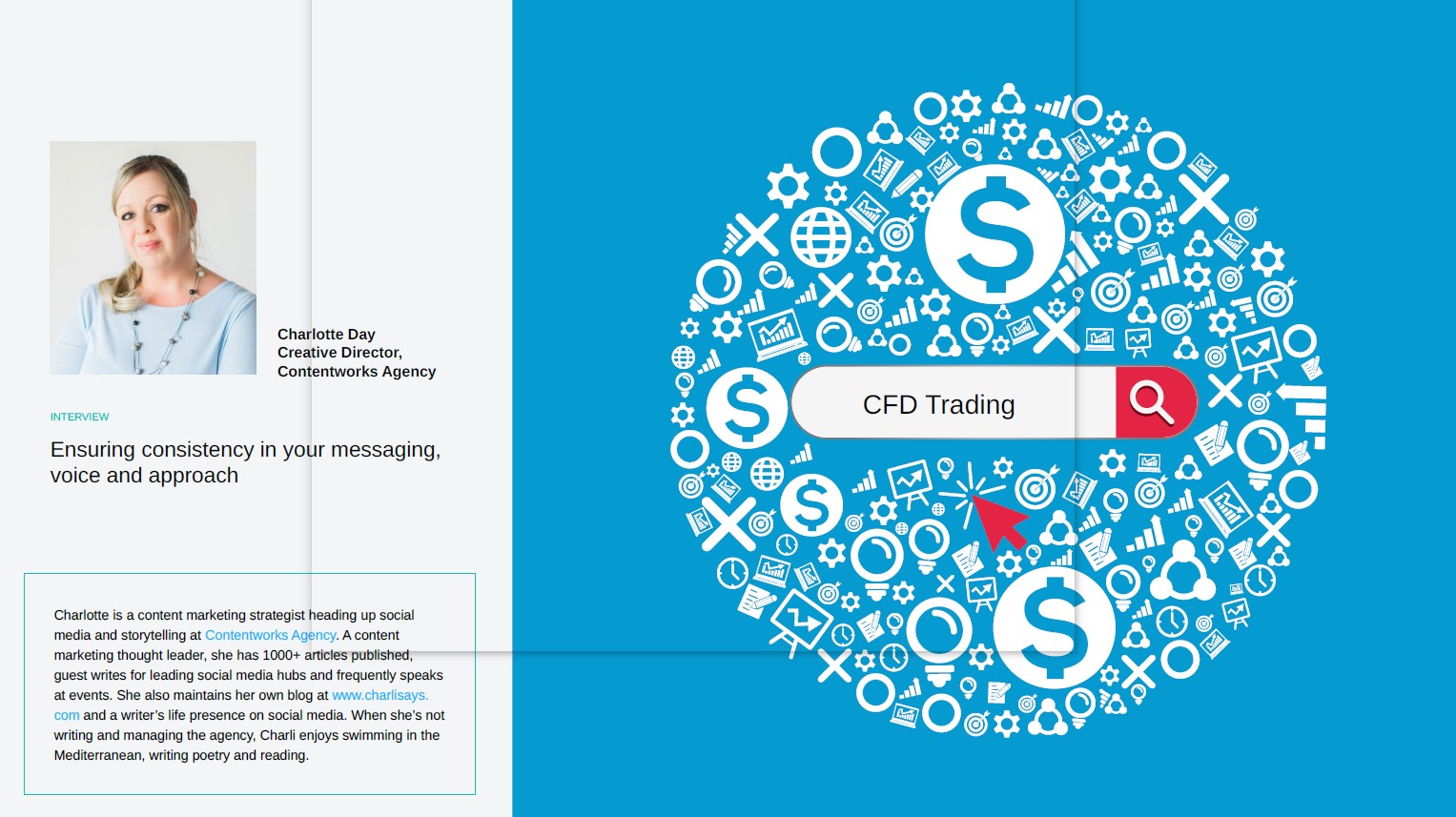 The most developed CFD markets are becoming more and more saturated. This probably means brokers need to be smarter in search of retail traders. How has the marketing approach towards potential customers changed in recent years?
In a saturated market, brand awareness is key and your target audience needs to understand your value proposition. And saying you're "different" isn't enough! While paid online advertising has always been the go-to for CFD brokers, the focus now is to maximise your social media presence. Millennials and Gen Zers go to social networks when they need information, news, opinions and recommendations. 78% of Gen Z say that they discover new brands on social media and TikTok' finance scene is booming for young finance influencers.
Another effective tool is email marketing – yes that's still very much a thing! 99% of email users check their inboxes daily, with some even checking emails up to 20 times a day. Stats show that 50% of people will buy from marketing emails at least once a month, while a mobile-responsive email design can drive up unique clicks by 15%. Single-message autoresponder emails have an astonishing open rate of 98% and a click-through rate of 37%.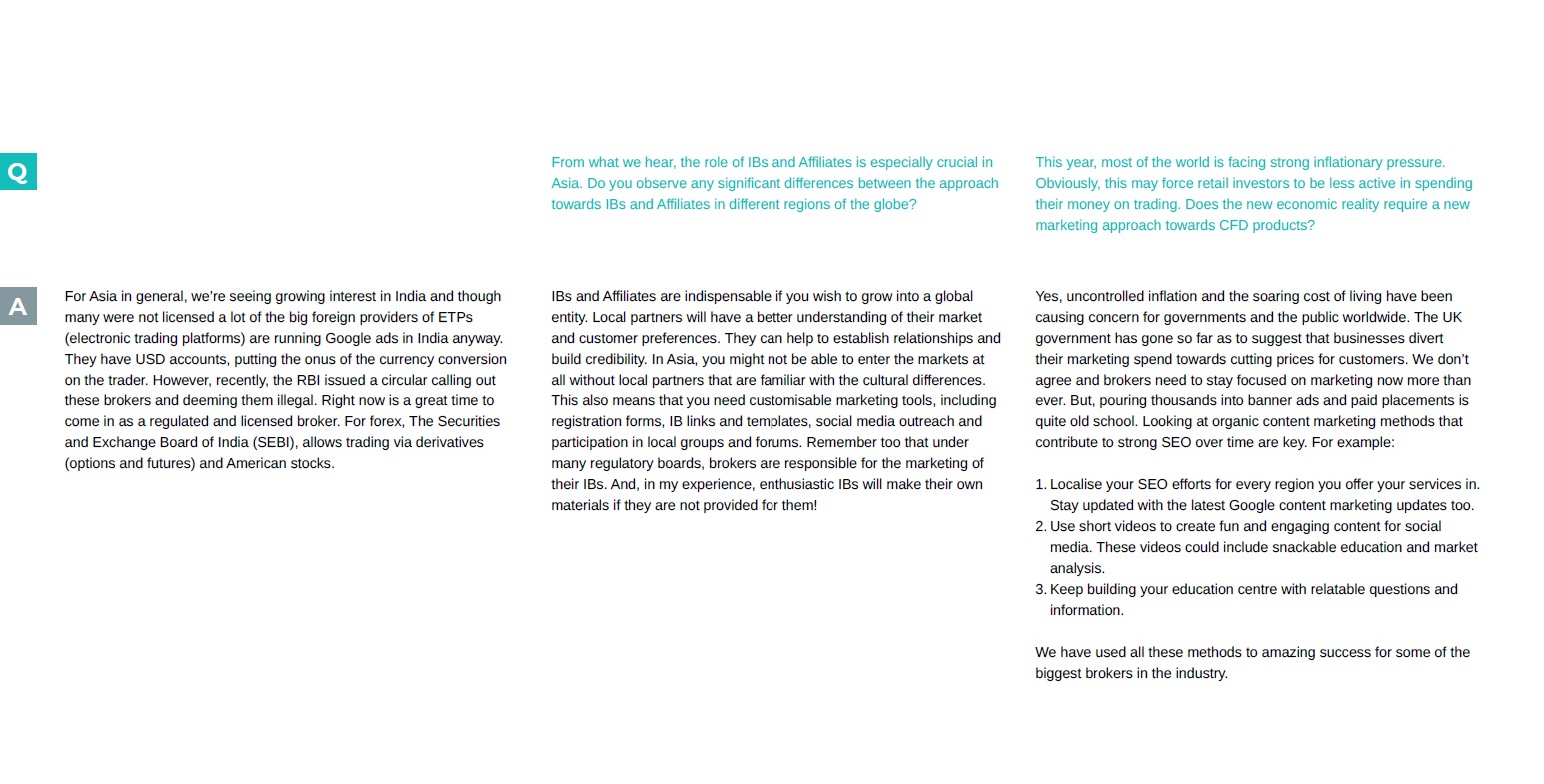 Read the full interview and more expert insights at www.financemagnates.com/intelligence/products/qir/q32022/