Deprecated
: Function create_function() is deprecated in
/var/www/wp-content/plugins/wp-spamshield/wp-spamshield.php
on line
2033
Women are the world's most powerful consumers and influencers and, in the words of Lizzo, it's About Damn Time that this is acknowledged. As director of women led content marketing agency Contentworks and in light of International Women's Day on 8 March, let's check out a few brands nailing marketing to women and a few that are not.
Marketing to Women – The Stats You Need to Know
Women account for over 50% of all stock ownership in the U.S.
By 2028, women will own 75% of discretionary spend meaning they have significant control over non-essential costs. Brands, take note, as many of you sell items that are definitely not needed to stay alive.
The average American woman is expected to earn more than the average American male by 2028
Women now control some $10 trillion in US financial assets but this figure is set to skyrocket to $30 trillion by the end of the decade. Why? Because women are generating more income and are being given more opportunities than days gone by.
Gen Z women are more likely than Gen Z men to make purchases via social media in the United States and the United Kingdom. Gen Z consumers are willing to pay 10% more for sustainable products too so this could significantly reshape your brand's targeting and product offerings.
Women make 80% of healthcare decisions and 68%of new car purchase decisions
Brands Getting it Right
So, women are hugely significant when it comes to marketing. But which brands have got their strategy just right and what can you do to become more female friendly?
#1 Dove – Inclusivity and Understanding
According to recent research by Mintel, almost one in five US consumers feel left out of beauty advertisements, rising to a quarter of Gen Z consumers. This is despite 47% of beauty product users stating they shop from brands who promote diversity or inclusivity.
So, what better way to reach out and connect with a wider audience than by using models of all different shapes, sizes, ages and ethnicities? Dove has been notoriously good at this, responding to their own market research which showed how 70% of women don't feel like they're accurately represented by the images they see every day. The brand regularly takes action to draw attention to specific cultural issues in a bid to promote inclusivity and empower women. Let's take a look at some examples.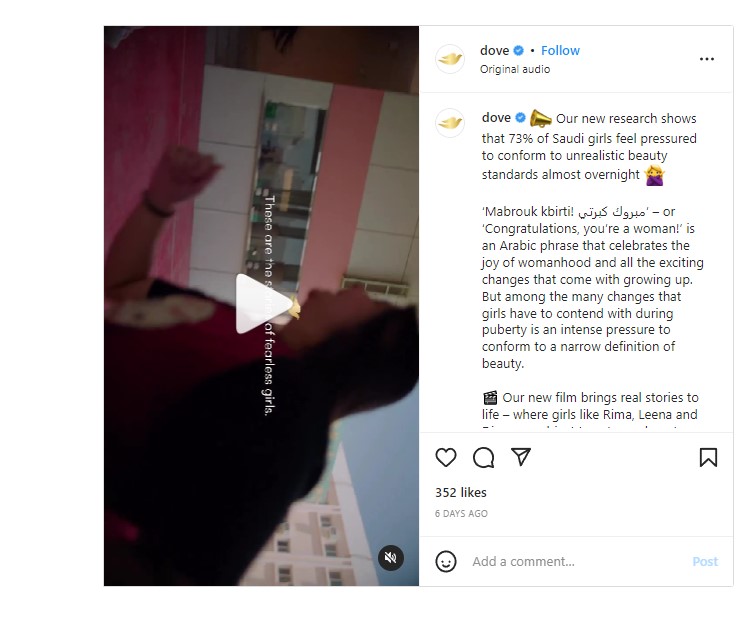 The #DoveSelfEsteemProject addresses unrealistic beauty standards among Saudi girls and cleverly brings real stories to life in a bid to highlight the pressures they face on a daily basis. On a mission to improve the self-esteem of 250 million young people by 2030, Dove offers a downloadable Confidence Kit which provides expert advice on speaking to girls entering womanhood. This is a great marketing resource as it's wide reaching, easily accessible and promotes brand awareness whilst being useful at the same time. The kit features all kinds of actionable advice including what to do if people start talking negatively about your body or their own. Dove's thorough research and dedication to this cause helps them to come across as genuine and authentic.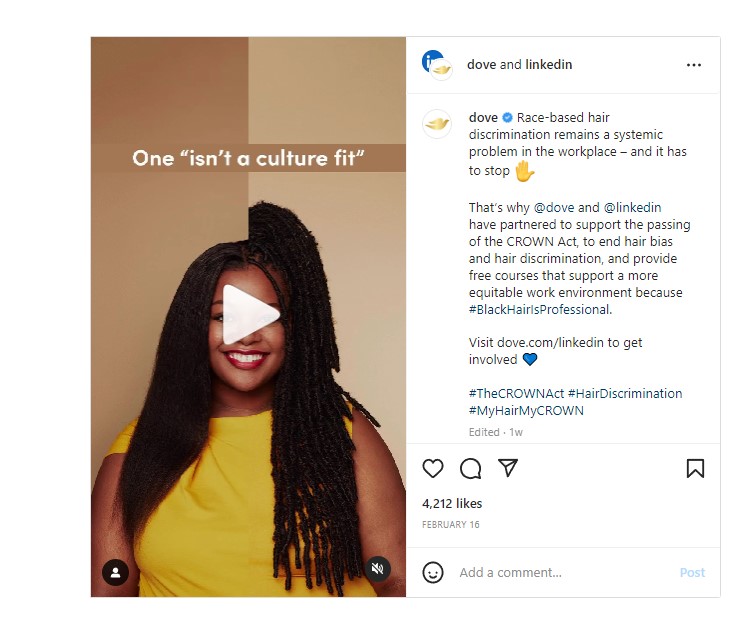 Dove and LinkedIn have partnered to support the passing of the CROWN Act in a bid to end hair bias and discrimination. Crown stands for Create a Respectful and Open World for Natural Hair, with the partnership offering free courses that support a more equitable work environment. Again, this is highly inclusive and shows how Dove supports the wider community. Storytelling is used once more to highlight the issues raised, with those affected by such issues given a platform to speak out on.
#2 COTY – #UndefineBeauty
Inspiring women on social media and beyond is a huge opportunity for marketers to connect with a wide range of people. And that's exactly what COTY; one of the world's largest beauty companies with brands like Gucci, Burberry, Calvin Klein, Kylie Cosmetics and Vera Wang on its portfolio, aims to do. The brand's #UndefineBeauty campaign is urging dictionary companies to change the outdated definition of beauty which no longer reflects today's society. "She was a great beauty in her youth" is the most commonly printed definition which is now highly rejected by people from around the world who understand the more complex meaning of the word.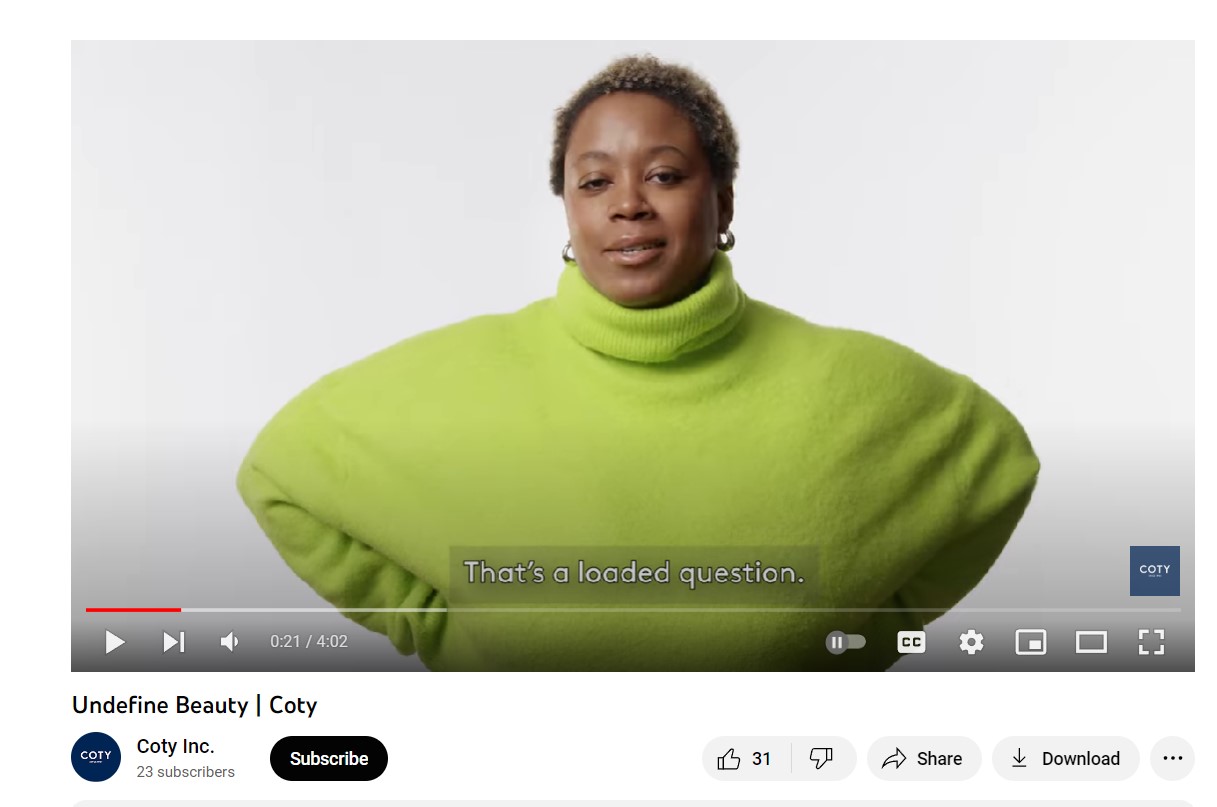 This campaign is a great example of marketing to women in so many ways. Firstly, it crushes the stereotypical view of having to be young to be beautiful. Secondly, it promotes the idea that men can be beautiful too. The people in the marketing materials come from diverse backgrounds and the campaign is run from the top – the female CEO of COTY Sue Y. Nabi who wrote an open letter to the major Dictionary houses. If that's not leading by example, then what is?
As a sidepoint, companies should do more leading from the top. Think about shaping the world from the inside out by appointing females to high positions where deserved, showcasing your top performing females on digital platforms and making sure your own payscale is fair.
#3 Ellevest – Girl Power
If you haven't yet heard of Ellevest, they're the leading investing company built for women, by women. And their marketing rocks. As a company, they're awesome at raising other women up and putting them in the spotlight. This is a refreshing change from brands that simply want to talk about their efforts, goals and achievements non-stop without any kind of awareness of how boring this can actually be. Take a look at this post about Serena Williams. It's bang on brand, highlights the power of women and tags Serena for increased brand awareness, while simultaneously fuelling the Ellevest Twitter page with interesting content.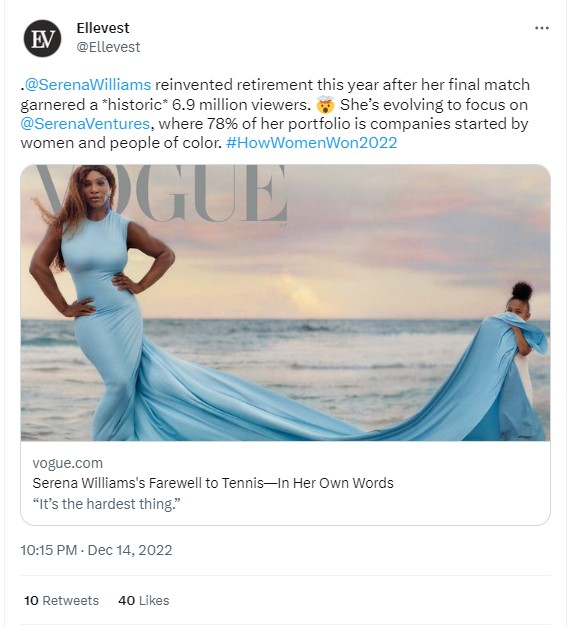 It's also great to see some real talk from CEO Sallie Krawcheck. By sharing mistakes and career lessons, Sallie helps to inspire others to take the leap and push harder for financial rewards. Imperfect marketing and tails of falls can humanise your campaigns and make your brand seem more approachable. Also note how videos and stories about Ellevest are shared from other high-profile accounts. Retweeting is a simple but effective way to get eyes on your brand. It also acts as social proof, showing that you're important enough for other big players to take note of what you have to say.
Brands Getting Marketing To Women Wrong
It's so great to see many brands offering some pretty incredible marketing to women these days. But sadly, there are still brands getting it wrong on a whopping level. Stereotypes and a lack of understanding on the female demographic are often at fault here. Let's look at a few marketing no-nos.
#1 Sainsbury's – Walks in the Park After Dark
Sainsbury's was forced to pull an ad in January claiming that their clothes were perfect for 'walks in the park or strolls after dark.' Women voiced concerns that this really didn't reflect their safety realities with some asking if the women featured in the ad was also 'wearing trainers and carrying her keys between her fingers.' Walking alone after dark has always been somewhat of a danger for women, especially in light of high-profile murders and attacks such as that of Sarah Everard by disgraced policeman Wayne Couzens.
Creative Director, Natalie Gordon, was one of the many people calling out the supermarket, with a post that's now been viewed over 2 million times. The post's comments highlighted just how misjudged the ad had been.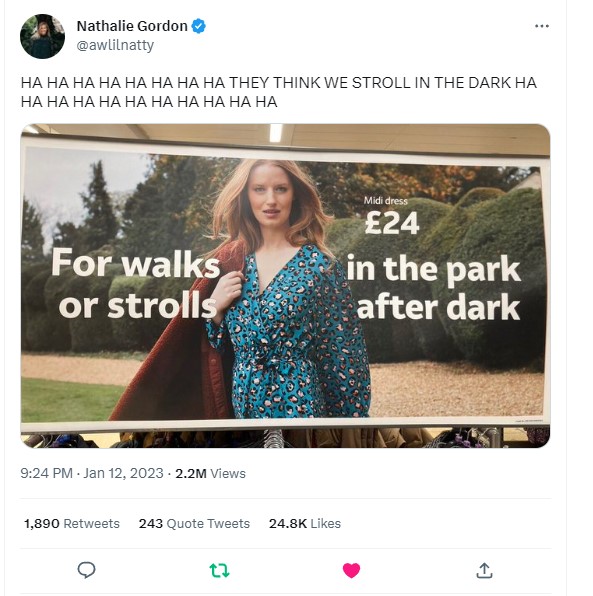 Were there any women on that creative team and if so, were they even listened to?
But Sainsbury's aren't the first company to come under fire for such marketing. In 2022, Samsung was slated for showing a woman running through a dark city street at 2am wearing Samsung-branded wireless earbuds. It sparked many complaints, with critics blasting Samsung for not recognising how dangerous solo running potentially is for women at night – particularly with headphones in. Many of the complaints cited the continued rise of violence against women in the UK.
#2 Sexist Match.com Ad Banned
Well-known dating site Match.com had an ad banned at the end of 2022 for being sexist. The TikTok campaign showed women carrying out subservient tasks such as making sure the football was on TV to prove to her man that she was a keeper. *Where's that vomit emoji?* Other scenes show a woman preparing a protein shake and giving her partner a kiss while he relaxes with his feet up after a gym workout and making sure he has what he needs after using the bathroom, such as a fresh towel and socks.
The Advertising Standards Agency (ASA) ditched this ad for being sexist – and rightly so. Sick bucket please. This isn't 1920.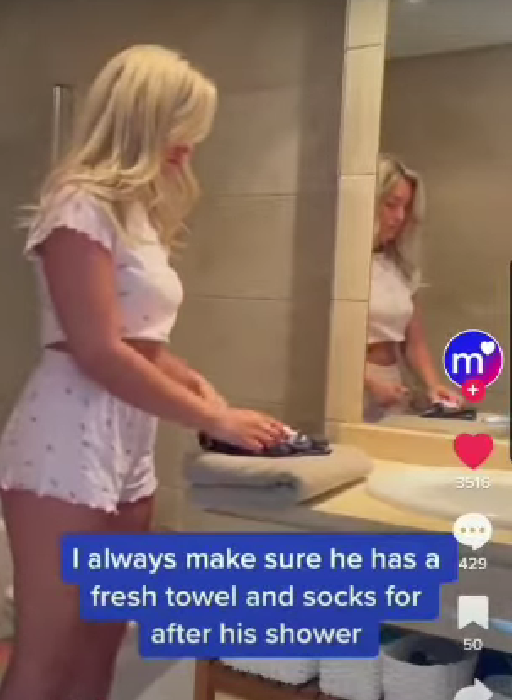 Have you seen any good (or bad) examples of marketing to women? If you see ads that are discriminative, offensive or just plain wrong don't be afraid to call them out! Happy International Women's Day and International Women's History Month!