Bombarded with celebrity endorsements, sponsored content and Photoshop, consumers are craving authenticity more than ever. A whopping 90% of consumers look for authenticity when choosing a brand and with 84% of millennials distrusting pushy ad formats, its clear a new strategy is needed. Authentic content can set you apart from competitors. So, here's Why Authentic Content Marketing Works in 2019
#1 Authentic content marketing enhances loyalty
Authentic content marketing taps into consumer interest by showing that your brand has an active interest in giving your customers what they want and need. Consumers gravitate towards brands that provide solutions to their needs and this is how loyalty is built. Zappos has mastered the authenticity aspect of its content marketing strategy.
The brand knows what its customers want. And isn't afraid of direct interaction. Anyone up for value-adding extras like 365-day money-back guarantee and free overnight shipping? You bet.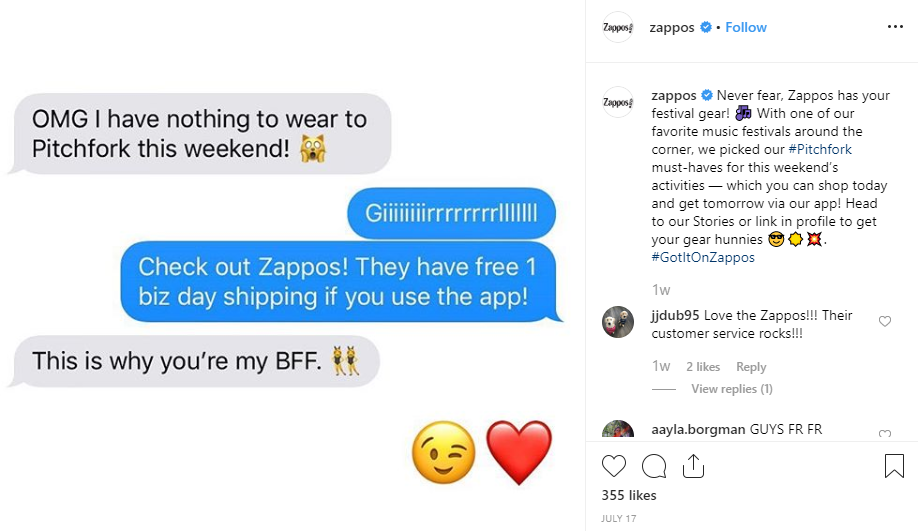 Authentic content marketing has led to loyalty and advocacy among Zappos customers in a way that's completely organic. It's also provided Zappos with user-generated content (UGC) which is considered to be the most authentic form of content by 75% of consumers and perceived as a positive measure of brand quality by 86% of millennials.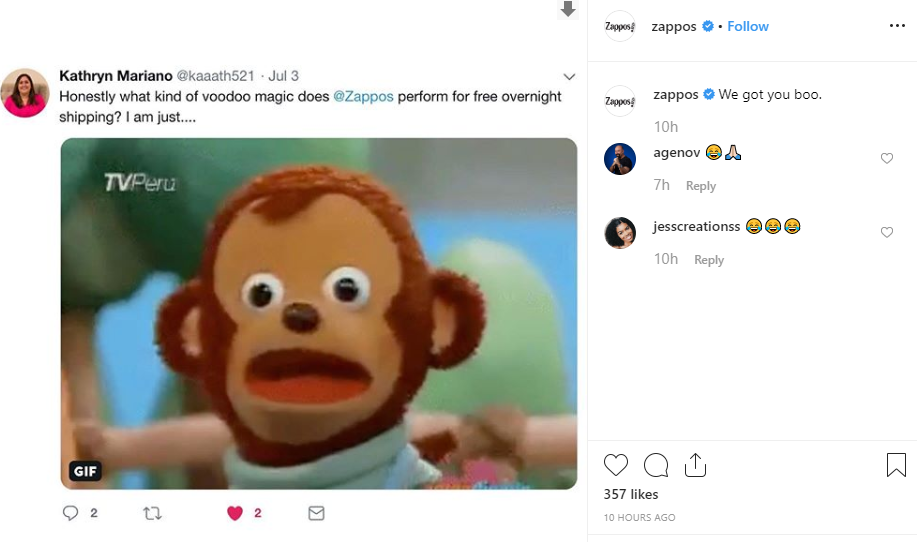 How to create authentic content that enhances loyalty
Use audience analytic tools such as Facebook's Audience Insights or Google's Customer Match to help create content that resonates with your followers. Learn about consumer geography, demographics, purchase behaviour and more to guide your marketing strategy.
What's more, when interacting on social channels, always stay on brand. If you deviate from the tone of voice people are used to, that loyalty you've built can be easily shattered.
#2 Authentic content marketing increases engagement and reach
Authentic content marketing is about selling the human aspect of your business. It's knowing your target audience, what they're interested in, and what they will respond to. The response aspect is what gives your brand engagement and increases your reach as more people share your content.
As modern consumers become more wary of paid search results, banners and ads due to dwindling trust, authentic content marketing is a great way to gain credibility while making your brand more relatable and engaging. Wirecutter, a leading product review brand, uses authentic content marketing to get high consumer interaction.
The company produces top-notch reviews that consumers love and rely on for making buying decisions. Wirecutter's content marketing strategy works because 75% of consumers are likely to follow recommendations from other consumers rather than brands. Once happy customers share their reviews, engagement and reach increase, and more sales come in as a result.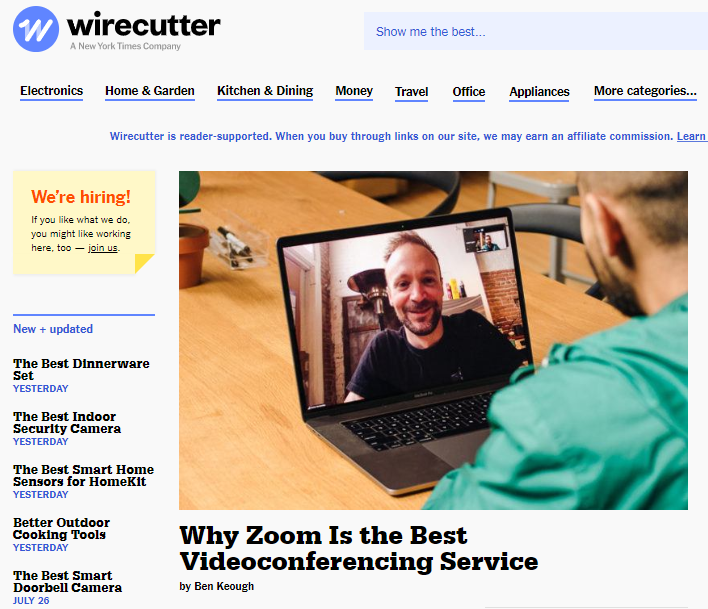 While many product review brands diminish consumer engagement by being too salesy, Wirecutter "pursues reader interests regardless of revenue opportunity".  Authentic content marketing comes before sales. Therefore, it's no wonder that the company was generating over $150 million in annual revenue even before being acquired by the New York Times.
How to create authentic content that gets engagement and increases reach
If you want engagement, be engaging. Be sure to incorporate original visuals into your content plan. After all, there's an increasing demand for video with 87% of consumers wanting to see more of it from brands. Big brands such as Oreo are enjoying the power of video content as a marketing tool, generating an average of 4.4x more engagement than with ordinary posts.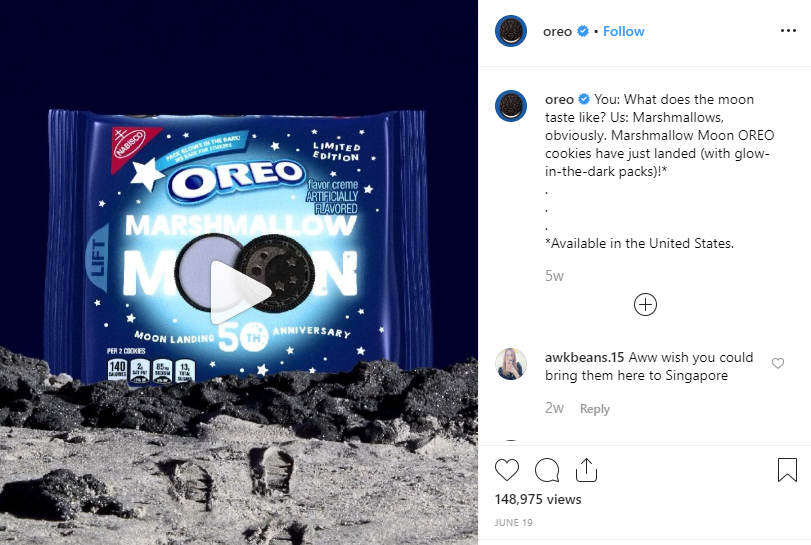 Other visuals to pay attention to include images and infographics. Mint is a great example of how informative and helpful infographics can grow a brand. When the financial services company was created, its digital strategy consisted of creating highly-quality content which included eye-catching and highly informative infographics. The infographics went viral, Mint gained a massive following and was sold to Intuit for an impressive $170 million.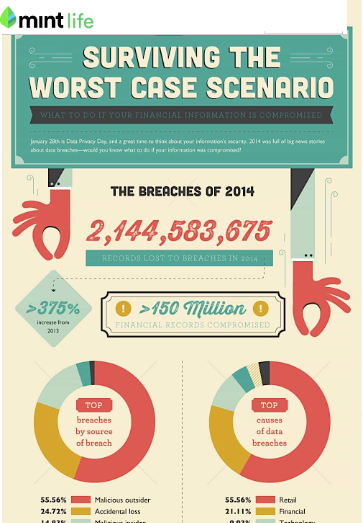 #3 Authentic content marketing increases your authority
75% of marketers use influencer marketing. #ad is all over the place but as consumers grow tired of 'staged' campaigns, it's important to focus on the consumer experience instead of being overly salesy.
Authentic content marketing allows you to show that you are in touch with your audience's interests in a way that's unpretentious. And this increases brand authority. Unlike generic content marketing, authentic content marketing gives you that genuineness consumers are after and this leaves you at the top of future searches and buying decisions.
Amex is a big financial brand and it's probably safe to assume that it has enough money to spend on all sorts of influencer marketing campaigns and branded content. However, rather than focus solely on this type of marketing, the brand is also using authentic content marketing to stand out as an authority in the financial services niche.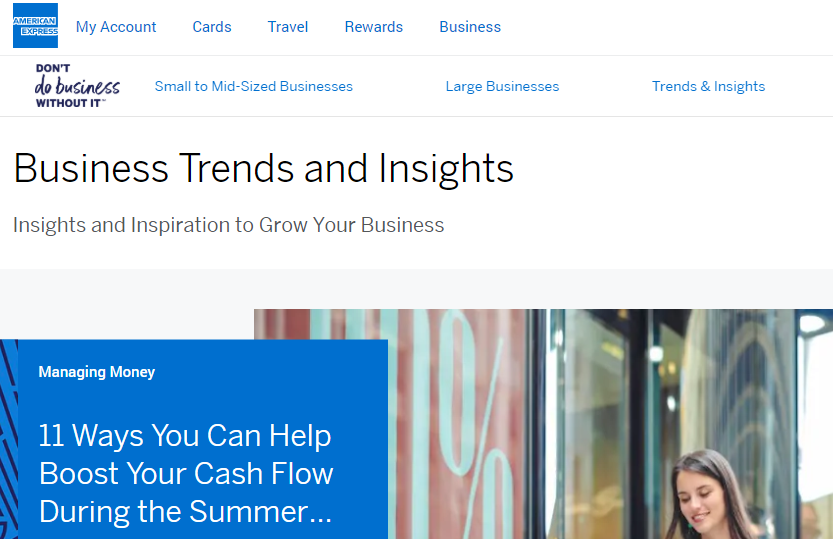 Instead of merely claiming to create valuable online communities and conversations with followers, Amex is walking the talk. The brand is leveraging the power of industry experts to provide immense value on its Open Forum website. Thanks to the site's free and rich content that's popular with search engines, Amex has brand authority in the financial sector even before we consider other forms of marketing.
How to create authentic content that increases your authority
To successfully use authentic content marketing to increase your authority, you need to have confidence in your brand and show it. Undertake initiatives that highlight your expertise and knowledge whether it's through attending a conference, giving a keynote speech, or getting involved in the local community.
For instance, Facebook recently showed its involvement in bringing people together over shared experiences and interests with its 'More Together' campaign that was set to regain consumer trust and increase the brand's authority further as a leader in social interaction.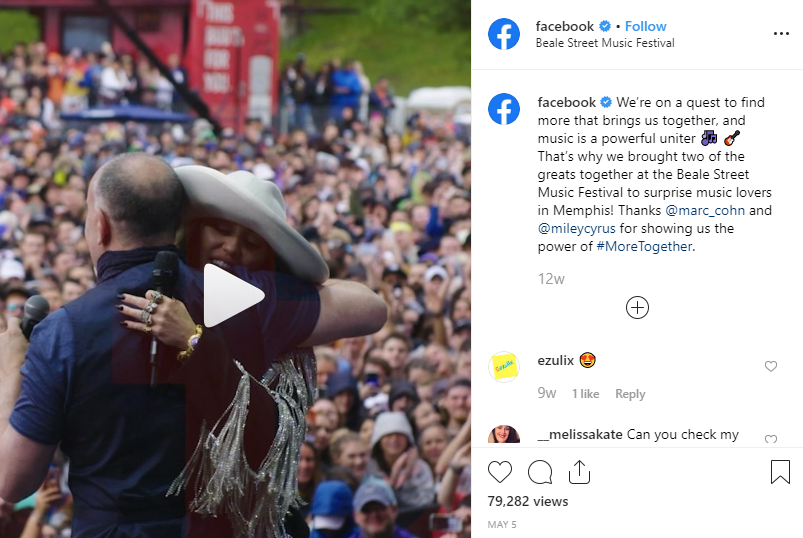 Also, take advantage of the power of social media to increase brand authority. With over 2.7 billion users, social media is a great way to create a community of followers, establish genuine relationships, drive traffic back your site, and provide great customer service all in one go.
Get Socially Sorted with Contentworks Agency and increase your brand authority.  
#4 Authentic content marketing maintains relevance and adds value
People are suffering from content overload. Each day, people are exposed to:
Over 2 million blog posts
Up to 10,000 display ads
350 million photos on Facebook
500 million tweets
Over 95 million photos and videos on Instagram
This is just part of the list and when you consider that 53% of businesses use content marketing you realise that it's now way harder for brands to cut through the clutter and reach consumers. This is where authentic content marketing comes in – it maintains your brand's relevance.
Authentic content marketing focuses on genuinely putting the customer first. It's about making strong connections and being more interested in taking care of the consumer than in making a sale. By providing real value through authentic content marketing, you increase customer retention and consumers actively look to engage with your brand. This reduces a brand's likelihood of being drowned in the content marketing sea.
How to use authentic content marketing to increase your brand relevance
Personalise your content to add value so your customers actively follow you. Music streaming giant, Spotify, is known for its great campaigns but it also uses personalisation to take its brand to the next level. The #2018Wrapped campaign is a great example of this.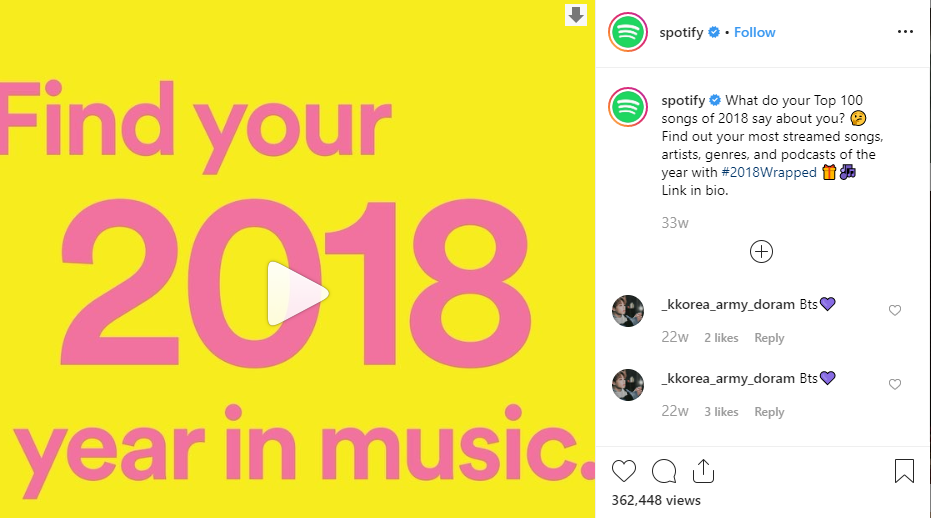 Although the campaign has been around for a few years, Spotify kicked it up a notch at the end of 2018. It combined personalised emails, a data-driven microsite with editorialised music habits for 2018 and custom playlists for each user. The campaign brought in 28 million users in a week, it became the #1 trending Twitter topic globally, and it generated over five billion streams with its "Your Top Songs 2018" playlist.
Needless to say, Spotify stands out among its competitors and it's very relevant with users who are already anticipating the 2019 edition of Spotify Wrapped. Spotify came out at the top and you can also use authentic content marketing to keep your brand relevant.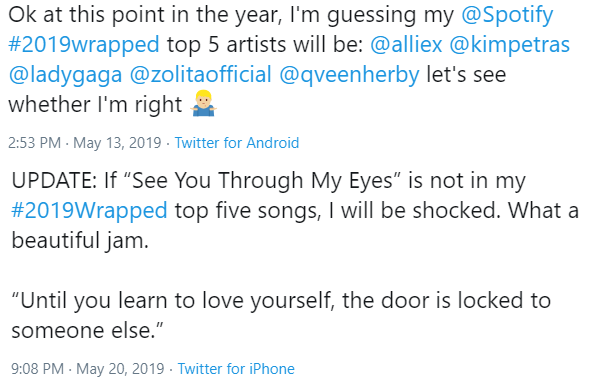 Time to go authentic
With careful planning, you can ace authentic content marketing. The best part is that you don't have to do all the work alone. Get in touch with my content marketing experts and let them help you create an authentic content marketing strategy that's tailored to your brand's needs.Loved reading Why Authentic Content Marketing Works in 2019? Go ahead and hit share!