I'm a huge Twitter fan and lately I have been answering all your fan questions about this popular networking site. One of the questions I am frequently asked is what's the difference between retweet and favourite? Closely followed by "Which one should I use?" Over at Facebook it is easy to see that when you "Like" something you are endorsing it and when you "share" it you are… well… sharing it! On Twitter it's slightly different.
What is a Favourite?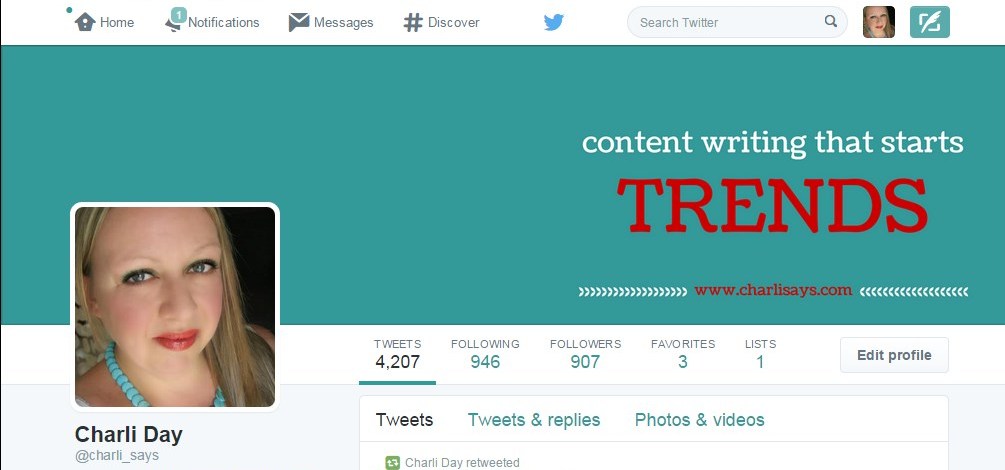 When you click "Favourite" on a tweet you like you are basically bookmarking it to read later on. Favorites have their own tab in your profile, unlike retweets which are not saved in a particular place so you would need to scroll to find them. You can see from my Twitter screenshot that I have 3 items saved in favourites. If you want to, you can remove items from favourites anytime simply by clicking again on the golden "favourite" star below the tweet. The cool thing about Twitter Favourites is that you can even create an RSS Feed using tools such as www.fav2feed.com.
USE IT – to save cool articles, tweets or great photos others have tweeted and see them whenever you want!
What Is A Retweet?
A retweet is the Twitter equivalent of a Facebook share because you are retweeting someone's tweet to all your followers but unlike Facebook sharing you cannot add a comment of your own.  Retweeting content from other Twitter users is great for interaction, gaining followers and of course providing content when you can't think of anything to say! I love retweets and will always try to thank followers who give them to me because they are giving me exposure to all their followers who may then in turn choose to follow or retweet me. If you get a retweet or RT from an influencer (Twitter user with a large number of followers) then you have hit the social media jackpot!
USE IT – to share other people's content to your own feed
What is a Reply
A Twitter reply is basically a comment on another users tweet and as with Facebook, your reply, if correctly executed, will appear in your feed and the feed of the person you are replying to.  At times you may hit reply and see more than one person's Twitter handle (that's the "@" sign) in the reply field. This is because other people were mentioned (like tagging) in the original tweet.  It is usually fine to reply to all however if your conversation with one Twitter user is going to go on and on then it is polite to then exclude the additional person if they are not interacting.
USE IT – to comment and have cool Twitter discussions
Retweet and Favourite …Which do you use most on Twitter? Tweet me @charli_says and let me know!