Twitter is an essential social media management tool but you know what they say… all work and no play makes a dull girl! Sometimes a 5 minute timeout is just what you need to recharge your productivity. With that in mind I want to share with you my top 5 Twitter accounts to follow if you want to relax, smile a bit or actually ROTFLMAO.
1 Why My Cat Is Sad @MYSADCAT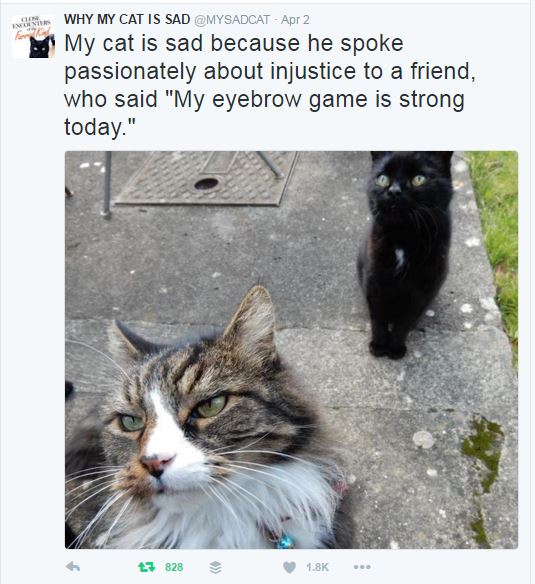 Follow the adventures of 20 year old kitty "Bear" as he ponders life's injustices, love, poetry and teen angst. You cannot fail to laugh at his wistful expressions and owner Tom's witty commentary.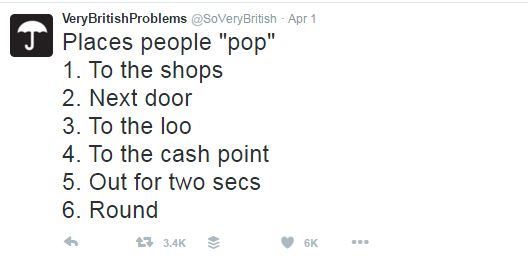 Ok, so I'm British and therefore completely get this page but I know it resonates with non – Brits too! Laugh at British mannerisms, saying and habits in addition to speculating age old questions such as "When should milk be added to tea" and "whether 2 degrees is warm enough for a BBQ". If you're wondering then always after the teabag is removed and yes 2 degrees is fine.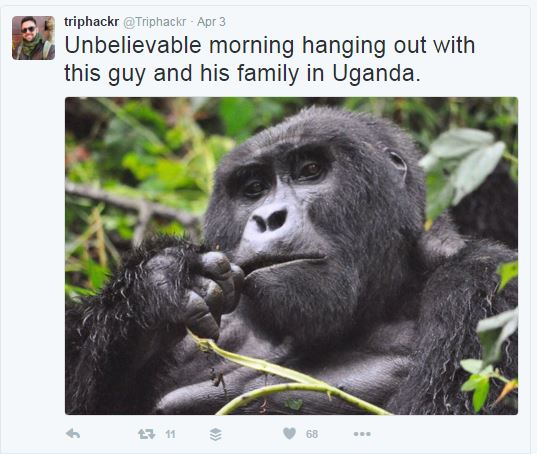 Stuck in the office staring at four walls and slowly going insane? I hear you! Follow travel writer and photographer Clint Johnston for insanely beautiful wildlife photos and stories from the 95+ countries he has travelled to. Jealous? Yep me too!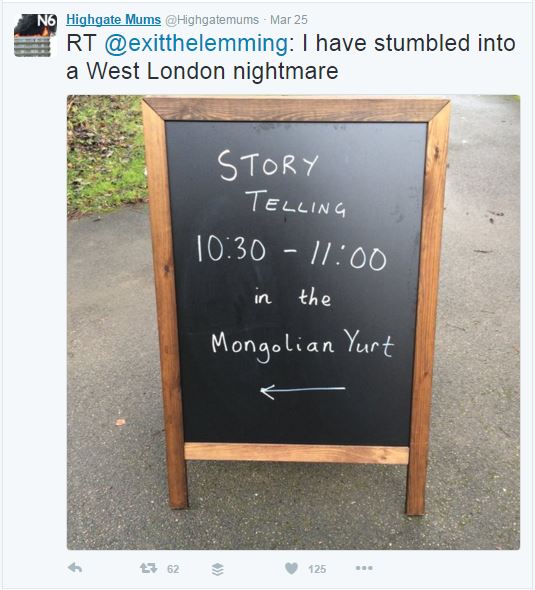 Whether you have children or not you will adore the overheard screams of consciousness from the ladies who brunch in Highgate! From desperate kale shortages right through to violin wielding 2 year olds… this Twitter feed is simply hilarious!
The best place to go for mindless yet beautiful distractions! Want to read inspiring stories, meet talented artists and see stunning handicrafts? Bored Panda is awesome for filling that deep dark void in your afternoon… Usually between 5.30pm and 6!
So there you go… my top 5 Twitter accounts… follow them, love them and enjoy them! While you're there remember to follow me @Charli_Says