With over 2 billion monthly active users on Facebook, 95 million photos uploaded every day to Instagram and some 5 billion videos watched on YouTube every 24-hours, it's clear that social media is hot stuff. It's got more swag than Will Smith in The Fresh Prince of Bel-Air and is changing the way we interact with consumers, increase brand engagement and promote products.
Social media campaigns fuel marketing activities and improve ROI. But while some companies are social butterflies others are lagging far behind. So, without further ado, join me and let's take a look at some of the highs and lows of 2018.
Social Media Success Stories
#1 Iceland Foods – Anti Palm Oil Campaign
Iceland's #NoPalmOilChristmas advert might have been banned from TV, but that didn't stop it from going viral on social media. The Rang-Tan film made in collaboration with Greenpeace has been viewed a whopping 65 million times (and counting) across social platforms and Iceland's own channels.  This makes it one of the most-seen Christmas campaigns of all time! The campaign also generated 700 pieces of media coverage and has been endorsed by celebrities such as James Corden, Ricky Gervais and Stephen Fry. A petition to have the original ad ban overturned was signed by over 1 million people.
Iceland's message is poignant: "Until all palm oil causes zero rainforest destruction, we're removing palm oil from all own label products." The marketing is strong, clear and consistent with their digital festive magazine linking throughout to palm oil free products. Since the campaign launched, year-on-year sales of mince pies (which contain butter instead of palm oil) have risen 11%.
As you can see from the tweet below, Iceland is also very good at encouraging interaction. Hosting competitions and asking questions that promote a wider range of branded products is genius. Bravo! The link in the post also directs people through to a competition-related Facebook blog supporting an omni-channel campaign.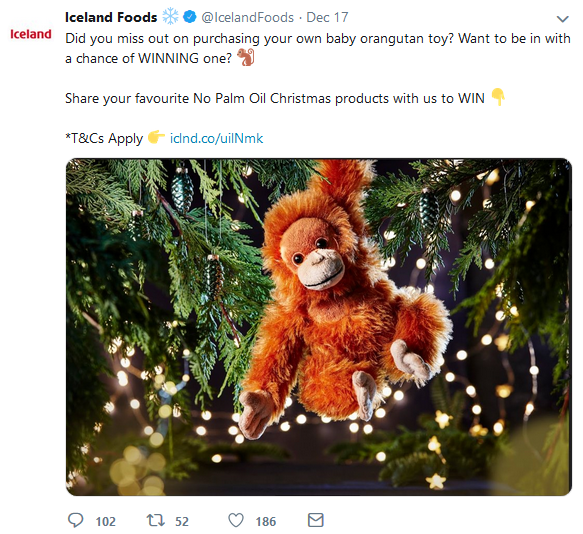 #2 National Geographic – Your Shot Campaign
When it comes to striking photography and awe-inspiring snaps, National Geographic knows how to impress. Rather than simply uploading picture after picture to image-sharing sites like Instagram, however, the world leaders in geography and exploration decided to do something a little more 'adventurous'.
As well as publishing outstandingly crisp and mesmerising imagery, Nat Geo also has their own photo community called Your Shot. Here, photographers can sign up, submit their pictures and leave comments within a realm that promotes interaction. Once a week, the editors of Your Shot choose their favourite images and share them on their blog and social channels.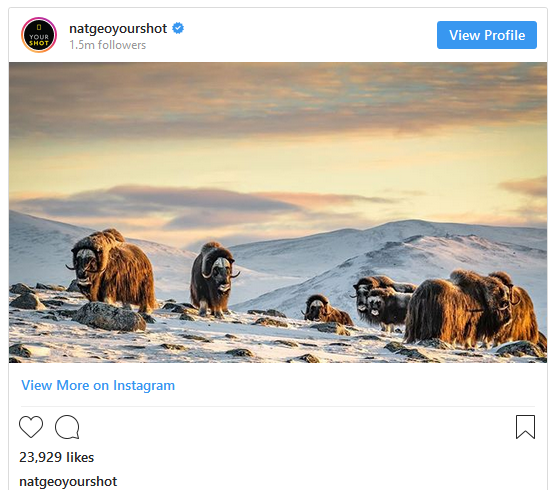 Why is this awesome? Well, it's a great way of generating organic content with minimal effort. Pictures sent from Your Shot members help to fuel an on-going social strategy in an interesting and innovative way. Creating an additional portal which focusses on consumer interaction is extremely clever resulting in a stream of up-to-date and original content.
#3 Peel's Social Media Dominance
With multiple brands selling phone cases online, standing out from the crowd can be tricky. The good news is Peel – a company offering super thin, brand free cases which maintain the aesthetics of your phone – have managed to make their mark by being creative on social media.
Their Facebook explainer videos have been a real hit focussing on the company's USPs. Videos such as 'What Happens When You Order a Peel Case" are punchy, humorous and fun showing the team celebrating when an order finally comes through. This, combined with handy explainer clips, has resulted in a 16x increase in revenue and 3x higher ROI.
Peel also has a visually appealing Instagram account with 37.5k followers. Their approach very much focusses on minimalism and simplicity.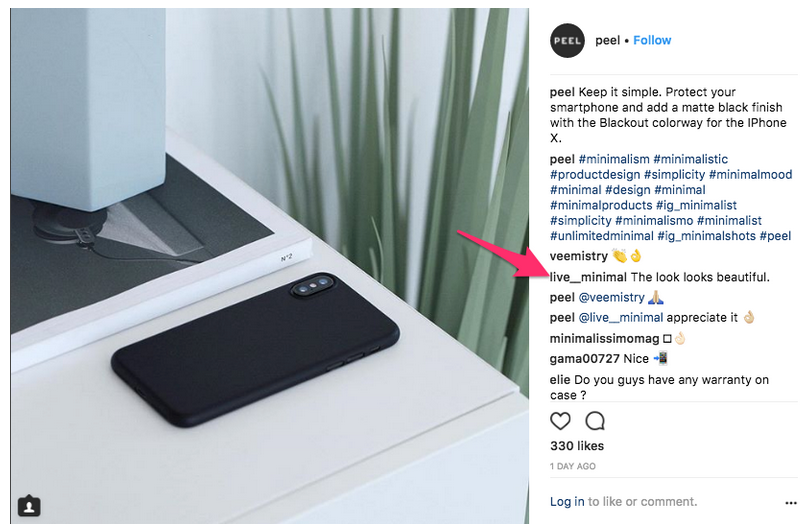 Social Media Flops
Many companies have got it right this year on social channels, but for those who didn't – better luck next year! Here's an array of social flops and how you can learn from them!
#1 Snapchat's 'Would You Rather' Campaign
It's not been an easy year for Snapchat. It started with Kylie Jenner asking if anyone even opens Snapchat anymore – a tweet which cost the company $1.3 billion and was followed by an ad game which caused widespread offense and seemed to make light of a domestic abuse case between singers Chris Brown and Rihanna. The Would You Rather initiative asked followers if they'd prefer to "slap Rihanna" or "punch Chris Brown." Snapchat lost $650 million as a result with Rihanna flat out refusing an apology from the brand. D'oh!
Lesson learnt: Don't be offensive. Think through all campaigns and ensure they not discriminate, segregate or ostracise people in any way.
#2 The US Air Force Twitter Mishap
Back in the spring, the Laurel or Yanny debate was circulating on the internet in which users couldn't agree what was being said in an audio clip. In very poor taste, the US Air Force released a tweet basically joking about whether the Taliban would like to hear Laurel, Yanny or the sound of US gun fire. The post came just days after intense fighting in the Afghan city of Farah and lead to an intense backlash on social media and in the press. The tweet was removed and an apology issued.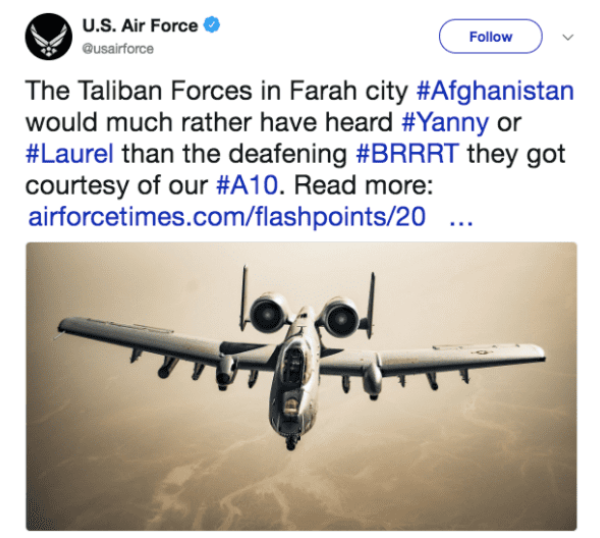 Lesson learnt: While joining in with current affairs can be a good way to keep your brand relevant, all social activity must be sensitive and carefully thought through. Joking about a crisis, war or loss of life is never appropriate. EVER.
Social Media Predictions 2019
Social media marketing is booming with 2019 set to be an exciting year. Here's what to look out for in the months ahead.
#1 Nano-influencer marketing
While celebrity influencers with millions of followers can increase brand awareness, engagement levels tend to be extremely low. That's why more and more brands are likely to collaborate with nano-influencers; individuals or companies with a much lower following but a high engagement rate.
H&M has already set the ball rolling with their nano-influencer campaigns. Coupleofmen may only have just over 40,000 followers on Instagram, but the below sponsored post for H&M earned 2.5k engagements. That's more than influencers with 10 times the audience.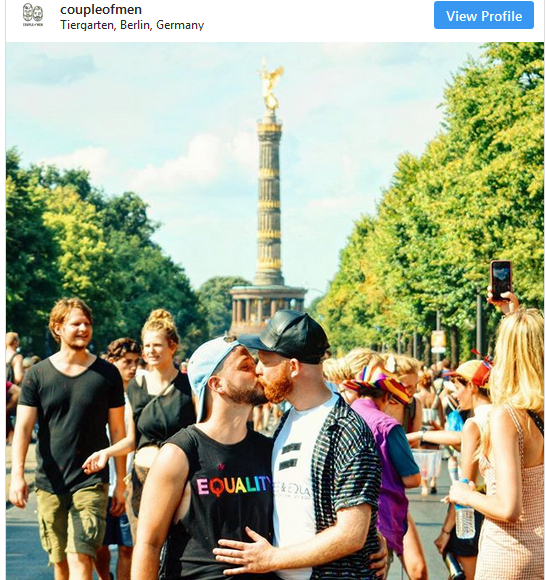 #2 Snackable video content
Our attention spans appear to be shrinking by the day. We're becoming increasingly impatient and therefore marketing is adapting accordingly with snackable video content of around 10 seconds designed to keep people interested. Content of this kind is ideal to share on social media and we're sure to see more of it in 2019.
Did you enjoy reading Social Media Highs and Lows of 2018? If you did then hit the share button. To find out more about content and social marketing predictions for 2019, download the brand new e-book from Contentworks.  Contact me to get your social media strategy on track.