My article was first published at Aginto Blog
With so many networks to handle, so many targets to achieve and so little time to do it, social media management is tough. Characteristics of the Jedi include patience, discipline, knowledge and control so regardless of the strength of your team or power of your budget, you CAN manage your social media marketing like a Jedi! Here's how…
#1 Devise A Strategy
Before you start doing anything you need to devise a strategy and it needs to be manageable. Don't be swayed by other brands or distracted by your desires to quickly succeed. Your plan must be realistic and achievable for you.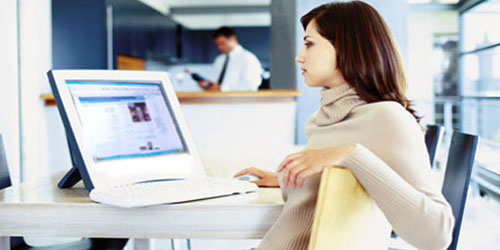 Here are 5 points to consider:
Determining Your Target Audience:

 Understanding your target audience is key to social media management and will save you a lot of wasted time and effort in the future. Learn as much as you can about your ideal customer then tap into that demographic using the right channels and messaging.
Choose Your Networks Wisely: Social media is all about quality not quantity and you should be aiming for unique content on each network. Think about that for a minute. You will need at least one update per day for each network. If you are on 8 networks then potentially that's 8 designs, 8 pieces of content and 8 updates. Posting the same content repeatedly, leaves followers less engaged so avoid going down that route. Choose the right networks for your target audience and ace them.

Understand Your Resources:

 What resources do you have available… Graphic designers, video editors or content writers? Who will be performing all the social media updates? Carefully consider your resources and how you will manage if one of them becomes unavailable. An overambitious strategy can leave you floundering further down the line so it's important to be realistic.
Know Your Targets: What are your social media targets? More followers, more registrations, more enquiries? Nail down your targets before you start work as this will affect everything you do.
Nail Down Your Budget: Whether your budget is $100, $5000 or $10,000 you need to get it confirmed before you begin. There are tons of ways to be successful without a budget but it will require a more resourceful strategy.
# 2 Pick Time Saving Tools
Great social media managers need great social media management tools. These can do tons of cool things including helping you speed up your handling of multiple accounts, helping you to quickly create content, reporting effectively and scheduling for when you are not in the office. Here are our favourite 5 social media management tools:
For Creating Images: If you don't have a dedicated graphic designer then Canva is a must have program. Its "easy to use" design tools allow you to create cover images, memes and social media graphics within minutes. Canva is a free program where you only pay $1 for additional images you use.
For Scheduling Updates: We love Agorapulse for scheduling updates across your social media networks. This is a precious resource for social media managers who presumably wish to take a weekend or vacation at some point! Agorapulse's easy to use calendar allows you to write updates way into the future and easily view or edit them in real time.
For Content Sharing: Buffer is an awesome resource for easily sharing content across your networks. The beauty of Buffer is that it is recognized across Facebook, Twitter, Linkedin, G+ and Pinterest. Its Chrome Extension allows you to schedule any third party content to appear from your account which instantly bulks out a sparse social media feed.
For Monitoring Multiple Twitter Accounts: Tweetdeck is an awesome free program for you to easily monitor multiple Twitter accounts. Create your own cockpit of lists, followers, notifications and tweets and easily switch between them for a hassle free day.
For Communicating: It is essential that you establish slick lines of communication with your internal team. This may include freelance writers, graphic designers and campaign managers. Free project management tools such as Trello and Slack allow you to discuss campaigns quickly with your team and swiftly move forward in executing social media ideas.
#3 Remember The Basics
Whatever your stra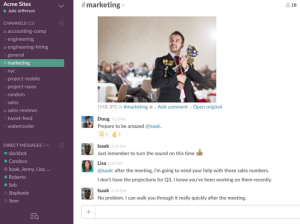 tegy, there are some social media basics which don't change. These are the 5 golden rules of social media management:
Interact With Fans:

Your fans will make you and they can also break you too… never get so huge that you don't have time to respond to followers on social media.
Understand Trends: Understanding trending hashtags is essential for social media managers. Know which hashtags work best for your industry and thoroughly research trending words and phrases before you use them.

Produce Great Content:

Great content = sharable posts and so social media managers need to be sure that they are publishing solid, original and engaging content.

Images Rule:

If content is King then images are Queen. Researchers found that colored visuals increase people's willingness to read a piece of content by 80% so accompanying your posts and stories with high quality visuals is essential.
Be Consistent: Everything you do should be consistent and that includes your templates, branded images and of course the amount you post.
Colored visuals increase people's willingness to read a piece of content by 80%
Now you're ready to manage your social media marketing like a Jedi. Comment below to let us know how these tips work for you!
Loved this article? Share it and connect with me on Twitter @Charli_Says