2016 was an unforgettable year for social media campaigns. With so much material to work with, the past 12 months delivered top-notch outreach campaigns that not only covered the biggest events, but got us thinking about everything from artificial humans to Donald Trump. In the following article, I survey 7 awesome social media campaigns of 2016. (These are ranked in no particular order!)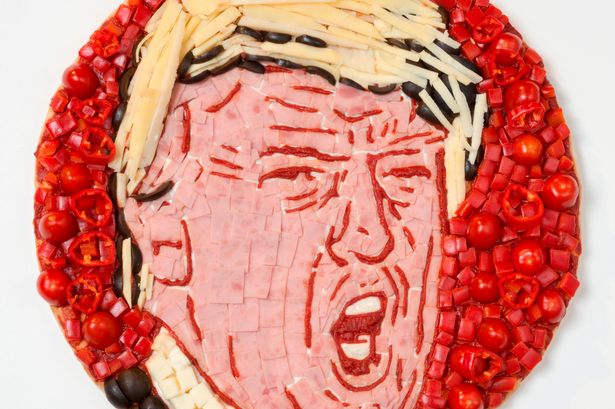 The return of a hit TV show is always cause for excitement. Channel 4 went a step further in its campaign to promote the new series of Humans, a popular sci-fi show. Series 2 of Humans deals with a product recall of malfunctioning artificial humans, which are called Synths. Instead of relying on bland 30 second teasers, Channel 4 released a video interview with a spokesperson of the fictional company, rolled out a product recall website and enhanced the show's social media presence by enabling users to chat with Synths on Facebook Messenger. The costs of the campaign were huge, but so was the engagement. The show's website received more than 400,000 hits in the first three days.
They often say the fastest way to a man's heart is through his stomach. Knorr took this a step further with its #LoveAtFirstTaste campaign, which paired single people and got them to feed each other to market its flavour stock pot. The company played the concept of food and romance perfectly. By the end of 2016, Knorr's original video was the second most viewed ad on Facebook, proving once again that sex sells and makes for great social media campaigns.
Time Magazine recently named Donald Trump the person of the year, and for very good reason. The media mogul turned politician shocked the world by winning the Republican nomination and eventually securing the US presidency. Not everyone was pleased by the results. In fact, customers of Pizza Express thought Donald Trump's face was the scariest thing of 2016. By popular demand, Pizza Express turned the President-elect's face into a pizza. The campaign took off, and Pizza Express was eventually featured in The Standard, The Sun and The Telegraph.
Tasty quickly became one of the biggest video profiles on Facebook, garnering BuzzFeed a staggering 60 million Facebook likes. You've probably seen a few of the Tasty videos on your profile. The short snippets combine food and therapy, giving watchers a quick tutorial of how to prepare a snack or meal that looks difficult to cook. Tasty not only provided practical cooking instructions, but made a lot of people very hungry.
Ikea's Retail Therapy campaign was both clever and useful for social media marketers. By renaming products after frequently searched relationship problems, the campaign created an SEO firestorm. Users who type "she doesn't want to cuddle" into Google got a mattress wedge as a result. Punch in "how to make long distance work" and get a brown moving box from Ikea as a search result. Type in "my partner snores" and get a daybed with multiple drawers as a result. You get the idea. Ikea really hit it out of the park with this one!
The emergence of fake news was one of the biggest stories of 2016. One fake news story from WTOE5News.com created a social media storm. The fake news site reported that Pope Francis had endorsed Donald Trump for President. It wasn't entirely apparent that WTOE5News.com was a fake. After all, the fake news had over 100,000 comments and reactions, with the story re-published on various fake news websites. Regardless of your political bend, there's no denying that fake news was hugely influential in 2016.
For many in the social media community, 2016 couldn't end fast enough. Music streaming service Spotify launched its biggest ever global campaign to get that very point across. Launched six weeks before the end of 2016, Spotify targeted every social media user who couldn't wait for the year to end. The campaign proved effective because it was location-specific and personalized, and was based on the company's data-driven intelligence. Spotify's campaign reminds us that big data analytics will be a major driver of social media marketing in the future. It also shed light on the importance of location-based outreach, a trend that's expected to intensify in the next 12 months. There's never been a better time to get personal and local with your audience.
These were just some of the biggest social media campaigns of the year. Each campaign contains important themes that should help inspire markets to think of new and creative ways of engaging their audience. Which was your favourite? Tweet me @Charli_Says
Source:
Adapted from: Charlie Marchant (December 23, 2016). "10 Great Social Media Campaigns from 2016." Social Media Daily.