Easter is approaching and of course for marketers this can mean only one thing… how can we use Easter to sell our product/promote our services? Mercenary? Yes but true nevertheless! With this in mind here are 5 creative marketing ideas for Easter!
1. Send an Easter Email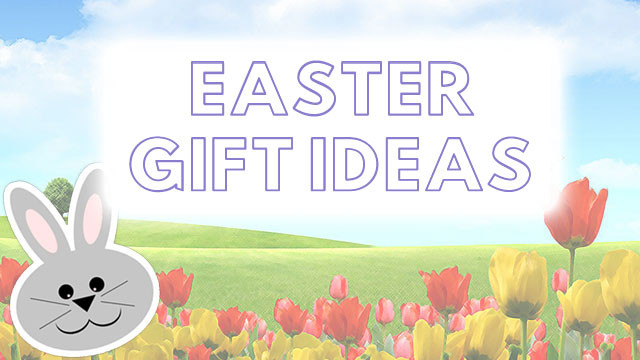 Why not send your client database an Easter greetings card or email? My advice, love it or hate it, is to avoid anything religious and instead stick to images which will appeal to everyone. Bunnies, chocolate or simply spring flowers. If you are able to, then segregate your mailing list between countries celebrating Easter and those who will not. For added effectiveness why not include a special code on each Easter email so that anyone opening it can redeem a discount or special gift when they order your product or service!
2. Run a Social Media Contest
Run a social media contest on your Facebook page to engage your followers. Your contest could be brand based – eg answer a question about the brand and a correct answer will be pulled at random to win a prize. Make your prize Easter themed such as a hamper of Easter eggs and add a colourful graphic to attract attention. Make sure you use an app to correctly gather information and include social sharing to boost the virality of your contest!
3. Host an Easter Egg Hunt
If your business has a physical location or even if it doesn't you can host an Easter egg hunt! Make sure you publicise it well on social media, specifically through local channels where visitors will actually be able to take part. Place plastic Easter eggs around your store containing small chocolates, messages and discounts for your products redeemable on any purchases made that day.
If you do not have a physical location then you could add an Easter egg graphic on your website and whoever finds it and tells you the page location will receive a gift.
4. Add New Social Covers
Marketing ideas for Easter don't need to be complicated. Simply change the covers on your Twitter, G+ and Facebook channels to include colourful Easter images and Easter greetings for your followers. If you have Easter products you want to sell then be sure to include the link next to your new Easter photo. If you are hosting Easter events then why not take some photos and use one as your new brand photo. You can leave it there for the whole of the Easter school holidays to maximize your message.
5. Create an Easter Photo Contest
Invite your Facebook fans to submit their favorite Easter photos and give a prize to the best one. For added social virality get your fans to vote on their favourite so you get lots of likes and shares.
Provide a timeframe for followers to submit photos allowing them the entire Easter weekend to get involved. Great photo subjects might be "Best Easter Bonnet" or "Prettiest Spring Flowers".
Get your followers to spread the word and offer some Easter themed prizes for your winner(s).
I hope that you enjoyed 5 CREATIVE MARKETING IDEAS FOR EASTER! If you have a cool marketing idea then tweet me @charli_says and let me know.