However experienced you are at social media management, there are always new tricks to learn and tools to discover. For me, discovering a new Facebook page tool is like finding an unopened gift two weeks after Christmas.. I love it! So I thought I would share my recent findings with you in my article 3 Facebook Page Tools You Didn't Know About.
#1 Invite Your Post Likes
Traditionally there were several ways to get new fans to like and follow your fan page on Facebook. You could invite your friends to like your page which would give you a guaranteed, albeit biased fan base. Alternatively, you could use Facebook advertising to attract friends of fans or a whole new targeted audience. Now though, you can invite people who have liked your posts. This means that if you have promoted a post and gained a load of new likes, these likes can now become permanent page fans. This new tool is super easy to use. Simply click into the likes on your post and hit the invite button on anyone who is not yet a fan. So far I have observed a great success rate with this, especially if you invite participants soon after they liked your post.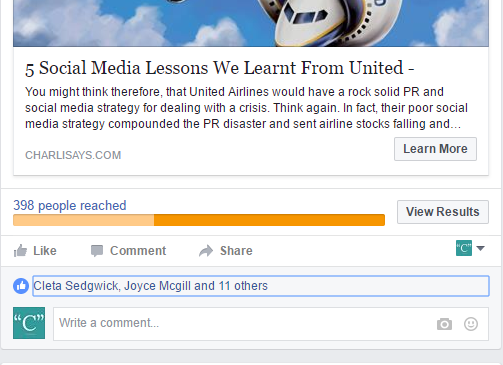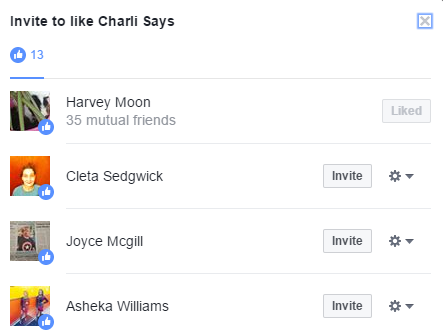 #2 Repurpose Your Live Videos
Facebook live is a great tool for social media marketers who know how to use it properly. It gives your audience a chance to get to know you, join in with live events and ask live questions on your page. It's all good. But did you know you can also repurpose your Facebook live videos and use them on your blog? Here's how:
1.Click on the arrow in the upper right hand corner of your video. This will pop open a dialog box. Click "Embed" to get the code for your video.
2. Choose the code your want to copy. Either the entire Facebook post including the video, text and links or just the video.
3. Start a new blog post and if you're in WordPress just click the "Text" tab to display the HTML code for the post.
4. Insert the Facebook live video code and switch back to Visual. Your video should now display nicely in your post.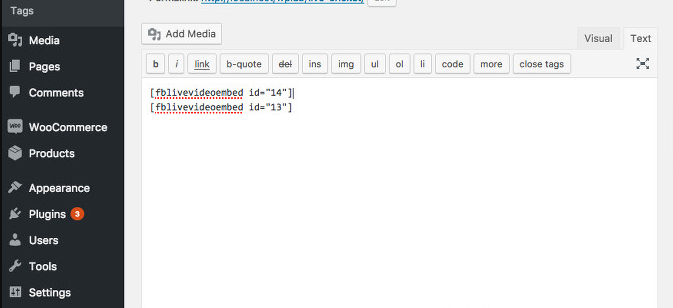 This is a great way to maximise the benefits of your live videos and make sure you reach as many people as possible. Why not include the video in a weekly roundup of your activities?
#3 Fix Your CTA Button
Ok, this isn't a new tool but you may be surprised to know that many pages aren't using it.Did I mention it's FREE? By adding a CTA (call to action) button right under your cover photo, you are making it really easy for visitors to get in contact with you or view your latest offer onsite or landing page. Simply follow these instructions:
Go to your Page's cover photo and click + Add a Button.

Choose your call-to-action, and enter the URL for your website, landing page or app
Click Create.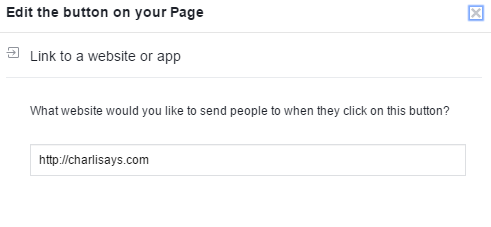 This is an easy, free and effective way to get visitors straight to your page or app and the great thing is, you can promote this button using paid advertising if you want to.
I hope you enjoyed reading 3 Facebook Page Tools You Didn't Know About. What are your favourite Facebook page tools? Tweet me @Charli_Says and let me know. Need help with your social media management? Click here to contact me.